Residence Life
Items to Leave at Home
Pets are not allowed (the exception being pet fish)
Hanging fishnets, posters, tapestries or any other related items are not allowed because of fire safety policies.
Hot plates, heating coils, electric frying pans, space heaters, broilers, griddles, toasters, toaster ovens, and other open-coil cooking appliances, incense and incense burners, halogen lamps, candles, and other open-flame items are not allowed due to fire safety policies.
Any kind of extension cords or multi tap outlets. (surge protectors are acceptable)
Firearms, fireworks, and dangerous weapons are also not permitted in the halls.
Cinder blocks are not allowed because they can damage the room floors.
Room air conditioners are not permitted in the residence halls.
Wifi routers and wifi printers cause problems with the schools wifi.
When in doubt, contact the Office of Residence Life regarding major changes/modifications to your room and to see if items are permitted on campus.
---
OFFICE OF STUDENT LIVING AND COLLEGE ENGAGEMENT
SafeZone Program:
The Gay Alliance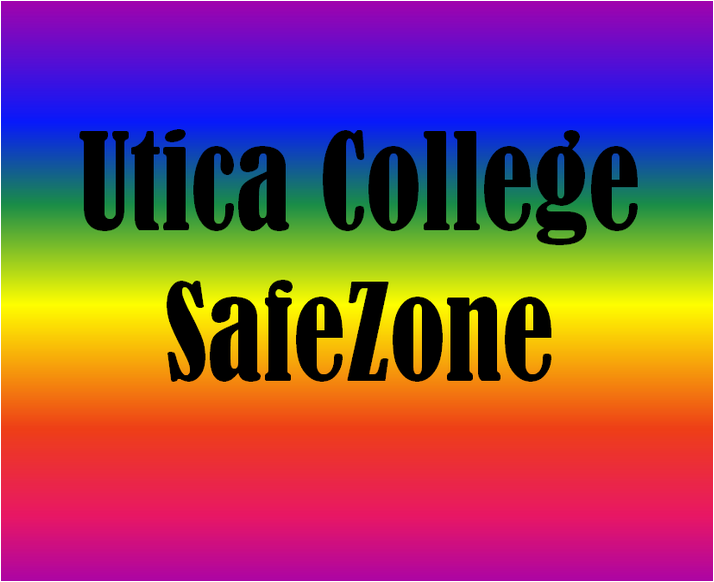 Adapted from www.GayAlliance.org
The SafeZone program was created to develop, enhance and maintain environments in workplaces, schools and other social settings that are culturally competent and supportive to LGBTQ (lesbian, gay, bisexual, transgender and queer/questioning) individuals, as well as straight, cisgender people who care about diversity, equality and inclusion.

What is a SafeZone?
A safe zone or a safe space is a place where all people feel welcome and safe. It may be a room, a car, or an entire college campus. The Gay Alliance SafeZone program aims to increase the awareness, knowledge, and skills for individuals and address the challenges that exist when one wants to advocate for their LGBTQ peers, family members, friends and co-workers. Creating safe zones or safe spaces is a proactive step that schools, agencies and corporations can take to create welcoming, inclusive spaces so that all people are empowered to reach their full potential.

Sponsored by the Diversity Committee
Contact Dean of Diversity and Student Development Alane Varga at avarga
@utica.edu
for more information or how to become SafeZone Certified