Facilities Management

Serving the UC Campus


The Utica College Department of Facilities Management is responsible for the maintenance and upkeep of the 23 campus buildings, 11 off campus properties, grounds, athletic fields and vehicles. We are also in charge of campus custodial services, vehicle scheduling and furniture set-ups for campus functions.

Our staff members include maintenance technicians, groundskeepers, custodial staff, carpenters, HVAC mechanics, electricians, locksmith, painter, and vehicle mechanic.

Our goal is to ensure a safe, reliable, and enjoyable campus environment for students, faculty, staff and visitors.


Work Orders
FACULTY/STAFF
To submit a work order request online,
click here >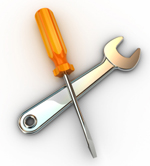 Work Requests
STUDENTS
To submit a work request to your Area Coordinator,
click here >
Share
|