Major in Health Studies
Health Studies
School of Health Professions and Education

Mary Siniscarco, M.Ed.
Assistant Professor of Occupational Therapy
Coordinator, Health Studies
1600 Burrstone Road
Utica, NY 13502-4892
Voice: 315-792-3146
Fax: 315-792-3248
E-mail:
mtsiniscarco@utica.edu
The Health Studies major at Utica College is designed for students who plan to enter the health or health-related professions. Majors include students planning graduate work in a health or health-related field, students who plan to seek employment in the health care field upon graduation, and students interested in exploring health issues in the context of a liberal arts background. Most of the students accepted into Utica College's master's degree program in Occupational Therapy and doctoral program in Physical Therapy complete this major for their bachelor's degree. This degree does not lead to a professional credential or prepare for licensure.
Special Opportunities
Students in this interdisciplinary program take courses in the sciences, anthropology, gerontology, psychology, ethics, statistics, research, and health science. Students from nursing, occupational therapy, physical therapy, psych-child life, therapeutic recreation, and health studies take classes together allowing for a broad view of health care issues.
Facilities
Space is shared among the programs involved in the Health Studies major and include laboratories for anatomy and physiology, gross anatomy, kinesiology, activity analysis, recreational and adventure activities, physics, and chemistry.
Faculty
The Health Studies major is coordinated by Mary Siniscarco, Assistant Professor of Occupational Therapy. Other faculty who teach in this major are from the following departments: Philosophy, Anthropology, Biology, Gerontology, Occupational Therapy, Physical Therapy, Nursing, Economics, Psychology, Sociology, Chemistry, Therapeutic Recreation and Physics.
Career Opportunities
While the majority of the graduates from this program go on to earn a doctoral degree in Physical Therapy or a master's degree in Occupational Therapy from Utica College, other students select this major with other goals in mind. Some go on to graduate study at other institutions in programs such as Special Education, Health Administration, Exercise Physiology and Athletic Training. Other graduates have gone into jobs in health administration, insurance, and health education.
---
A Message from the Chair of Health Studies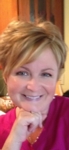 Welcome to our Health Studies homepage. It is an absolute pleasure to serve as Chairperson for the Department of Health Studies.
Read more >
Admissions Events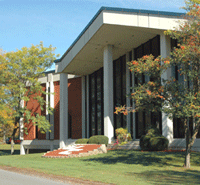 JOIN US ON CAMPUS:

EXPERIENCE UC

Meet students and faculty, tour campus, and join us for lunch.
Learn more / register


SATURDAY INFO SESSIONS
Q&A with staff followed by a campus tour.
Learn more / register
OPEN HOUSE
Learn more about programs, financial aid, student life, more.
Learn more / register
Upcoming events >