PROFESSIONAL SUCCESS BEGINS HERE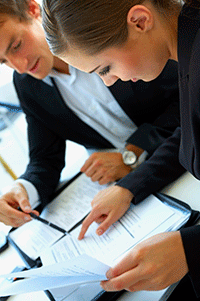 The time to start planning for tomorrow
is today.
Let us help.

Find out what we can do for you >
HEADLINES


FEATURED OPPORTUNITY:
#HireaPioneer
NBT Bancorp, with corporate headquarters in Norwich, NY is seeking Management Development Associates
Accounting, Economics, Management, and related majors - Candidates for the Management Development Program will work closely with company leaders, fine tune skills and gain valuable hands-on experience in all crucial departments of the dynamic business of banking. This 12-month program
prepares leaders to assume roles in branch management, commercial banking, finance, accounting and operations. Some of our most successful leaders started in this program and have enjoyed the benefits of accelerated career growth!
Apply by February 13. Search Job ID 3839156 on the
Utica College Online Job/Internship Board
.

OTHER NEWS:
Need a mentor? Try the Utica College Alumni/Student Mentor Program!

Utica College alumni from the National Alumni Council are available to work with students on a range of career development areas. This is your opportunity to use their expertise to become career ready! Want to learn more?
Click here!
FOLLOW ... JOIN ... SHARE
...
NETWORK!



Share
|