PROFESSIONAL SUCCESS BEGINS HERE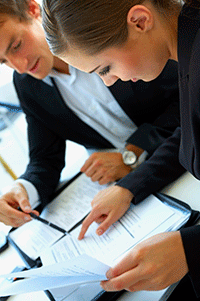 The time to start planning for tomorrow
is today.
Let us help.

Find out what we can do for you >
HEADLINES


OPPORTUNITY OF THE WEEK:
#HireaPioneer
The Center for Family Life and Recovery seeks a Prevention Specialist.
This position is ideal for students with a background in Psychology, Sociology, Education, and Health Studies! Knowledge of mental health, substance use and behavioral issues with demonstrated ability in public relations, public speaking, program development and organization required. This is an ideal time to put your leadership in clubs/organizations to use!
Search Job ID 3639161 on the
Utica College Online Job/Internship Board
.

OTHER NEWS:
Need a mentor? Try the Utica College Alumni/Student Mentor Program!

Utica College alumni from the National Alumni Council are available to work with students on a range of career development areas. This is your opportunity to use their expertise to become career ready! Want to learn more?
Click here!
FOLLOW ... JOIN ... SHARE
...
NETWORK!



Share
|