PROFESSIONAL SUCCESS BEGINS HERE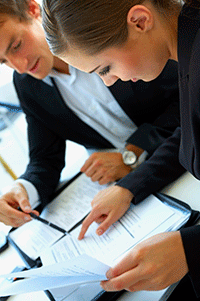 The time to start planning for tomorrow
is today.
Let us help.

Find out what we can do for you >
HEADLINES



NOT TO MISS UPCOMING EVENTS:

Sign up with Career Services for a free lunch, and meet with a representative from The Washington Center on Tuesday, September 8th from 12:00-1:00.
Their highly regarded internship program in Washington, DC will be discussed. Past UC public relations, cybersecurity, and management students have interned at the National Geographic Channel, Homeland Security Advisory Council, Financial Services Roundtable, and more!


HOT JOB OF THE WEEK:

Presbyterian Homes and Services is hiring a Therapeutic Recreation Specialist!
Full-time position based in New Hartford, NY. Must be
eligible to be certified or be certified by the National Council
for Therapeutic Recreation Certification as a CTRS. Search Job ID 4064150
on the
Utica College Online Job/Internship Board
.


OTHER NEWS:
Need a mentor? Try the Utica College Alumni/Student Mentor Program!

Utica College alumni from the National Alumni Council are available to work with students on a range of career development areas. This is your opportunity to use their expertise to become career ready! Want to learn more?
Click here!
FOLLOW ... JOIN ... SHARE
...
NETWORK!



Share
|