PROFESSIONAL SUCCESS BEGINS HERE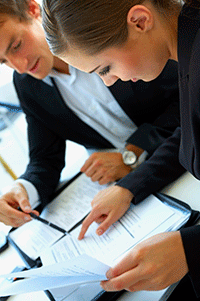 The time to start planning for tomorrow
is today.
Let us help.

Find out what we can do for you >
HEADLINES


FEATURED OPPORTUNITY:
#HireaPioneer
Rotary Club of Utica is accepting applications for PAID Spring 2015 Internships
Now partnering with 13 employers, Rotary of Utica is facilitating the internship application for paid opportunities with organizations in a variety of fields including: advertising, law, banking, laboratory research, the performing arts, government, crisis service providers, and MORE! Search Job ID 3661291 on the
Utica College Online Job/Internship Board
.

OTHER NEWS:
Need a mentor? Try the Utica College Alumni/Student Mentor Program!

Utica College alumni from the National Alumni Council are available to work with students on a range of career development areas. This is your opportunity to use their expertise to become career ready! Want to learn more?
Click here!
FOLLOW ... JOIN ... SHARE
...
NETWORK!



Share
|