PROFESSIONAL SUCCESS BEGINS HERE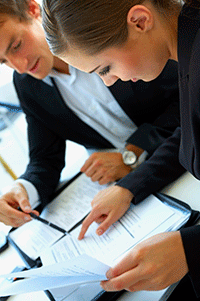 The time to start planning for tomorrow
is today.
Let us help.

Find out what we can do for you >
HEADLINES


FEATURED OPPORTUNITY:
#HireaPioneer
Paid Staff Accounting Internship with Otis Technology
in Lyons Falls
The ideal candidate will have already earned 60 college credits and is majoring in Business Administration, Accounting or another closely related major. The duration of the internship is approximately 6 months and the successful candidate would be expected to work approximately 25 hours per week. Search Job ID 3764869 on the
Utica College Online Job/Internship Board
.

OTHER NEWS:
Need a mentor? Try the Utica College Alumni/Student Mentor Program!

Utica College alumni from the National Alumni Council are available to work with students on a range of career development areas. This is your opportunity to use their expertise to become career ready! Want to learn more?
Click here!
FOLLOW ... JOIN ... SHARE
...
NETWORK!



Share
|