PROFESSIONAL SUCCESS BEGINS HERE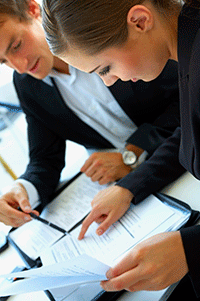 The time to start planning for tomorrow
is today.
Let us help.

Find out what we can do for you >
HEADLINES



THANK YOU TO EVERYONE WHO HELPED MAKE THE 2015 JOB AND INTERNSHIP FAIR A SUCCESS!

50 employers shared job and internship opportunities, and
valuable insight
, with nearly 300 participants, and 195 students took advantage of the free LinkedIn professional head shots offered at the event. Missed the event? Be sure to take a look at the
program
and
event photos
.

FEATURED OPPORTUNITIES:

The Central Association for the Blind and Visually Impaired seeks a Vision Screener and Rehabilitation Employment Assistant!
Ideal for students in the following majors: Health Studies, Psychology, Psychology Child-Life, and Sociology! Search Job ID 3996070 on the
Utica College Online Job/Internship Board
.


OTHER NEWS:
Need a mentor? Try the Utica College Alumni/Student Mentor Program!

Utica College alumni from the National Alumni Council are available to work with students on a range of career development areas. This is your opportunity to use their expertise to become career ready! Want to learn more?
Click here!
FOLLOW ... JOIN ... SHARE
...
NETWORK!



Share
|