PROFESSIONAL SUCCESS BEGINS HERE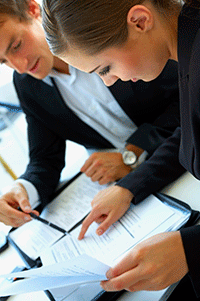 The time to start planning for tomorrow
is today.
Let us help.

Find out what we can do for you >
HEADLINES



50 EMPLOYERS WILL BE COMING TO THE JOB AND INTERNSHIP FAIR!

The event is scheduled for March 4th from 1-3pm in the Library Concourse. Free LinkedIn professional headshots will be available, and one lucky student will win a Kindle Fire HD7!

Click here
for a list of employers registered thus far.
Click here
for 5 essential tips for Fair success.


FEATURED OPPORTUNITIES:

Symantec is hosting a virtual information session for Cybersecurity and Computer Science students.

For more information and to register,
click here
.


Excellus BlueCross BlueShield in Utica and Rochester are hiring for the Summer 2015 internships...MANY diverse opportunities are available!
10-week summer paid internships have been posted for college students. Through this internship program, students gain valuable work experience in addition to participating in a number of developmental workshop opportunities in public speaking, interviewing skills and job search techniques. The program runs from the first Monday in June to the second Friday in August. Search Job ID 3852066 on the
Utica College Online Job/Internship Board
.


OTHER NEWS:
Need a mentor? Try the Utica College Alumni/Student Mentor Program!

Utica College alumni from the National Alumni Council are available to work with students on a range of career development areas. This is your opportunity to use their expertise to become career ready! Want to learn more?
Click here!
FOLLOW ... JOIN ... SHARE
...
NETWORK!



Share
|