Career Services
Helpful Web Sites



INTERNSHIPS

Connect Mohawk Valley facilitates on-the-job learning opportunities between high school students, college students and local businesses in the Mohawk Valley. Connect focuses on internships and apprenticeships.

---

Internships.com is the world's largest internship marketplace bringing students, employers and higher education institutions together in one centralized location.
---

Discover over 50,000 internships and entry-level jobs with Looksharp.
---

Vizient/AACN Nurse Residency Programs are listed on this website by state.

JOBS AND INTERNSHIPS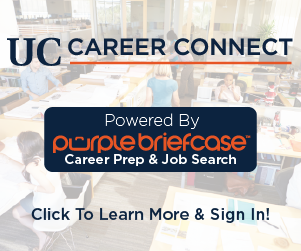 UC Career Connect is a career management system that allows students and alumni to search for jobs and internships, review career advice, and stay abreast of upcoming Career Services events This user-friendly system includes a smart phone app and a visually striking dashboard to keep users organized and engaged.
Sign in today!
---
Leverage the world's largest professional network to connect with opportunity. Use LinkedIn Jobs to harness the power of your network and get hired. LinkedIn Jobs surfaces insights such as whom you know at a company, providing you an edge in your job search.
---

Indeed is a job aggregator that pulls position postings from multiple sites and lists them in one convenient place.
---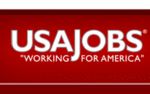 U.S. Government's official site for jobs and employment information provided by the United States Office of Personnel Management.

DIVERSITY
Ethnic/Racial Diversity
The one-stop career and self-development site devoted to serving the cultural and career-related needs of underrepresented minorities.

---
INROADS is a non-profit organization that trains and develops talented minority youth for professional careers in business and industry.

---
Our online Career Center and job bank offer free, practical tools for searching and applying for jobs with employers who are interested in recruiting a diverse workforce.
---
---
WorkplaceDiversity.com has an extensive database of employment opportunities across all sectors nationwide.
---
Students with Disabilities
---
Career Opportunities for Students with Disabilities (COSD) is a unique and dynamic national professional association comprised of more than 600 colleges and universities and over 400 major national employers.

---
JAN provides free consulting services for individuals with physical or intellectual limitations that affect employment. Services include one-on-one consultation about job accommodation ideas, requesting and negotiating accommodations, and rights under the Americans with Disabilities Act (ADA) and related laws.
---
Veterans

VetCentral offers information, tools, and resources specifically for veterans seeking employment.
---
The New York State Division of Veterans' Affairs provides tools, resources, and services available exclusively to veterans.
---
Clearance Jobs provides a searchable database populated with positions requiring various security clearance levels.
---
The Veteran Mentor Network is a LinkedIn group whose mission is to combat veterans unemployment and to provide effective coaching to veterans and service-members.
---

LGBT

The largest civil rights organization working to achieve equality for lesbian, gay, bisexual and transgender Americans. The Human Rights Campaign also compiles a Corporate Equality Index, rating workplaces on LGBT policies and work practices.

---