PROFESSIONAL SUCCESS BEGINS HERE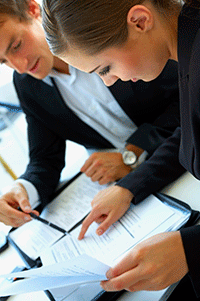 The time to start planning for tomorrow
is today.
Let us help.

Find out what we can do for you >
HEADLINES


FEATURED OPPORTUNITY:
#HireaPioneer
Excellus BlueCross BlueShield seeks a Reimbursement Analyst I/II - $42,755/yr.
This position is the primary representative for Physician, Ancillary and Facility reimbursement analysis. This includes, but is not limited to, analysis of contracting strategies; calculation and testing of provider rates; implementation oversight for all regions, and monitoring of provider reimbursement.
Search Job ID 3668354 on the
Utica College Online Job/Internship Board
.

OTHER NEWS:
Need a mentor? Try the Utica College Alumni/Student Mentor Program!

Utica College alumni from the National Alumni Council are available to work with students on a range of career development areas. This is your opportunity to use their expertise to become career ready! Want to learn more?
Click here!
FOLLOW ... JOIN ... SHARE
...
NETWORK!



Share
|