PROFESSIONAL SUCCESS BEGINS HERE

---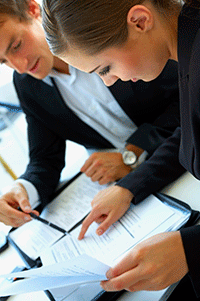 The time to start planning for tomorrow is today.

Let us help.



Find out what we can do for you >

---
HEADLINES


NOT TO MISS UPCOMING EVENTS:


Thank you to all of the employers, faculty, staff and students who helped make our 2015 events a fantastic success! Stay tuned for the Spring 2016 calendar of events.
HOT JOB OF THE WEEK:

VidFall is hiring an Event Coordinator based out of Utica, NY!
The Event Coordinator will help grow and nurture VidFall's community of passionate millennial users in the games, entertainment and pop culture spaces as well as plan and execute VidFall's Crowd Deal events, manage advertising campaigns, and own the relationships between the VidFall platform, it's social media, and it's users. The ideal candidate is versed in social media and digital trends and an expert in building dynamic, high quality online (and also real-world) communities and user engagement. Search Job ID 4282827 on the
Utica College Online Job/Internship Board
.

OTHER IMPORTANT INFORMATION:
Help UC track our commitment to community service!

Utica College students, faculty, and staff are encouraged to complete and
submit this form
whenever they participate in a community service project, whether individually or as part of a group (e.g. class, student organization, athletic team, residence hall, etc.).
Need a mentor? Try the Utica College Alumni/Student Mentor Program!

Utica College alumni from the National Alumni Council are available to work with students on a range of career development areas. This is your opportunity to use their expertise to become career ready! Want to learn more?
Click here!
FOLLOW ... JOIN ... SHARE
...
NETWORK!