PROFESSIONAL SUCCESS BEGINS HERE

---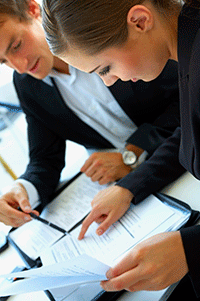 The time to start planning for tomorrow is today.

Let us help.



Find out what we can do for you >

---
HEADLINES


CAREER SERVICES DEBUTS UC CAREER CONNECT:

UC Career Connect (powered by Purple Briefcase) is Career Services' new career management system for students, alumni, and employers.
This user-friendly system replaces College Central Network, our previous vendor, and it includes a smart phone application and a visually striking dashboard to keep users organized and engaged. Be sure to
log in to the system
to post or search for jobs and internships, review career advice, and stay abreast of upcoming events.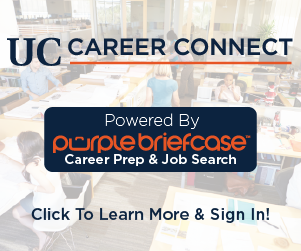 HOT JOB OF THE WEEK:
Mohawk Valley Health System is hiring an entry-level staff accountant!
This position performs a combination of designated accounting functions to assist in maintaining accurate accounting records and to assist in the completion of the monthly and yearly financial cycle. Bachelor of Science degree in Accounting required. Proficiency with e-mail, other Microsoft applications and Lawson preferred. Search '
Mohawk Valley Health System
' under the '
my jobs
' tab on
UC Career Connect
(powered by Purple Briefcase).

OTHER IMPORTANT INFORMATION:
Help UC track our commitment to community service!

Utica College students, faculty, and staff are encouraged to complete and
submit this form
whenever they participate in a community service project, whether individually or as part of a group (e.g. class, student organization, athletic team, residence hall, etc.).
Need a mentor? Try the Utica College Alumni/Student Mentor Program!

Utica College alumni from the National Alumni Council are available to work with students on a range of career development areas. This is your opportunity to use their expertise to become career ready! Want to learn more?
Click here!
FOLLOW ... JOIN ... SHARE
...
NETWORK!