PROFESSIONAL SUCCESS BEGINS HERE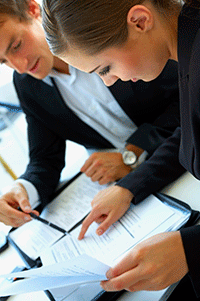 The time to start planning for tomorrow
is today.
Let us help.

Find out what we can do for you >
HEADLINES


OPPORTUNITY OF THE WEEK:
#HireaPioneer
The American Cancer Society, a 100-year old multi-million dollar organization is seeking a Relay for Life Specialist.
This entry-level position is located in Syracuse, NY and requires a bachelor's degree and only one year of experience. Let your past internships, fieldwork, and volunteerism shine as you apply for this position. Open to all majors!
Search Job ID 3623445 on the
Utica College Online Job/Internship Board
.

OTHER NEWS:
#UCmySuccess
Students and alumni - let us celebrate YOU!

Do you have an internship, job, promotion, or grad school acceptance you're proud of? Tweet your photo to
@UCcareerservice
using
#UCmySuccess
. Be sure to include your major, grad year, title, and organization/grad school name!
Don't have Twitter? E-mail your photo to careerservices@utica.edu and we'll post it for you!
FOLLOW ... JOIN ... SHARE
...
NETWORK!



Share
|