PROFESSIONAL SUCCESS BEGINS HERE

---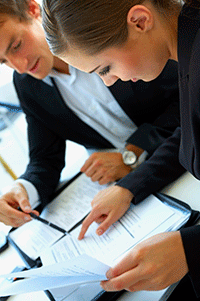 The time to start planning for tomorrow is today.

Let us help.



Find out what we can do for you >

---
HEADLINES

THE JOB AND INTERNSHIP FAIR IS COMING!

On March 8th from 1-3pm in the Library Concourse, 50 employers will be on campus to recruit students for job and internship opportunities.
Students should dress professionally and bring resumes to distribute. Free professional head shots for LinkedIn/UC Career Connect accounts will be provided, and students are eligible to win one of two $150 gift cards to Amazon.com. For a complete list of attending employers,
click here
. For tips on how to get ready for the event,
click here
.

JOBS, INTERNSHIPS, & MORE ON UC CAREER CONNECT:
UC Career Connect (powered by Purple Briefcase) is Career Services' new career management system.
This user-friendly system includes a smart phone application and a visually striking dashboard to keep users organized and engaged. Students, be sure to
log in to the system
to search for jobs and internships, review career advice, and register for upcoming events.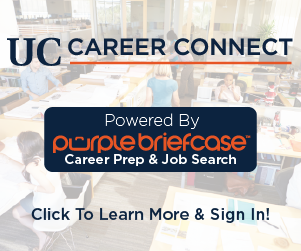 HOT JOB OF THE WEEK:
Harris Corporation is recruiting for a Cyber Security Summer Intern!
Attention Cybersecurity and Computer Science students!
Harris corporation is seeking a part-time Cyber Security Summer Intern within the Intelligence & Cyber Solutions Department's Cyber Security Programs group, located in Rome, NY.
The chosen candidate will perform research for and development of a moderately complex software code base comprising the cross-domain solution and feature-enhancing components. Tasking includes analyzing and prototyping new features to address security and enterprise requirements and contributing to baseline development. Additionally, the candidate will collaborate with other team members, a production team using Scrum, and fielding engineers to achieve team goals. The Intern will bring experience and skills that enrich the other members of the Research and Development Team.
No professional experience is necessary, however, candidateS should be close to completing a BS degree in Computer Science, Cyber Security, or a related field. A GPA of 3.0 or greater is required. Candidates should possess excellent communication, research, problem solving, and analytical skills.
Interested applicants should apply online at https://www.harris.com/careers/jobs/college, using job ID CN20170202-16916.
Search 'Harris Corporation' tab on UC Career Connects (powered by Purple Briefcase) for more information and to apply!
https://app.purplebriefcase.com/pba/myJobs/show/159499

OTHER IMPORTANT INFORMATION:
Need a mentor? Try the Utica College Alumni/Student Mentor Program!

Utica College Alumni Council members are available to work with students on a range of career development areas. This is your opportunity to use their expertise to become career ready! Want to learn more?
Click here!
FOLLOW ... JOIN ... SHARE
...
NETWORK!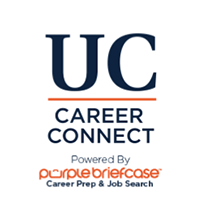 ---
---
Create New Account


New Students/Alumni
New Employers
---
QUICK LINKS: