PROFESSIONAL SUCCESS BEGINS HERE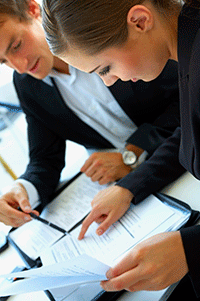 The time to start planning for tomorrow
is today.
Let us help.

Find out what we can do for you >
HEADLINES



NOT TO MISS UPCOMING EVENTS:

Biology & Chemistry Networking Night: Tuesday October 20th 5:30-7pm in Carbone Auditorium
Biology and chemistry students + alumni! This is your opportunity to make meaningful connections with regional employers right here on campus. This year's employers include representatives from
Chobani
,
Mohawk Valley Water Authority
,
Coventya
,
Indium Corporation
, Dr. Amie Lucia and
ICON
.
The event will be held in a roundtable discussion format followed by a more informal networking opportunity to continue conversations while enjoying hors d'oeuvres and refreshments. Email careerservices@utica.edu to reserve your spot today!
Employers, register for the 1st Annual Construction Management Expo, hosted by the Construction Management Department!
This event will be held on 10/21/15 and is intended to encourage networking with your colleagues in the construction industry and provide young professionals with industry contacts as well as education on current industry trends. The Expo will consist of lunch, a keynote presentation and panel discussion, and a career fair. Go to
www.utica.edu/cmexpo
for additional event details and to register.

HOT JOB OF THE WEEK:

Oneida-Herkimer Solid Waste Authority is hiring a Recycling Coordinator/Manager!
This position involves providing administrative assistance to the Executive Director in the development and implementation of a workable program for the sanitary disposal of solid waste. The work includes the integration of both public and private facilities for accepting, hauling, processing and disposing of solid waste generated within the region. Degree in Biochemistry, Biology or Chemistry required.
Search Job ID 4225552 on the
Utica College Online Job/Internship Board
.

OTHER IMPORTANT INFORMATION:
Help UC track our commitment to community service!

Utica College students, faculty, and staff are encouraged to complete and
submit this form
whenever they participate in a community service project, whether individually or as part of a group (e.g. class, student organization, athletic team, residence hall, etc.).
Need a mentor? Try the Utica College Alumni/Student Mentor Program!

Utica College alumni from the National Alumni Council are available to work with students on a range of career development areas. This is your opportunity to use their expertise to become career ready! Want to learn more?
Click here!
FOLLOW ... JOIN ... SHARE
...
NETWORK!