PROFESSIONAL SUCCESS BEGINS HERE

---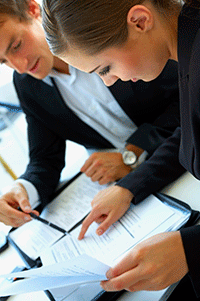 The time to start planning for tomorrow is today.

Let us help.



Find out what we can do for you >

---
HEADLINES

Accounting Networking Night is on October 3rd:

Save the date for the Accounting Networking Night next Monday, October 3rd from 5:30 - 7pm in Carbone Auditorium.

Alumni guests and employers include Adirondack Bank, Dannible & McKee, LLP, D'Arcangelo & Co., LLP, Defense Finance and Accounting Service, and the New York State Department of Taxation and Finance.

This is an excellent opportunity to connect with local employers. Students have found internships and jobs as a result of attending in the past! All attendees will have the chance to win a $100 Amazon gift card.

Please be sure to arrive early, dressed professionally and prepared to talk about your career goals and aspirations. You do not need to bring a resume, however, business cards are encouraged. Stop by Career Services in 206 Strebel to register. You can also register on UC Career Connect by clicking on the 'my events' tab under the 'my briefcase' panel to the left.
THE CONSTRUCTION MANAGEMENT EXPO IS COMING:

Construction Management students and those interested in working in this field (accounting, PR, risk management, HR, etc.) will find particular interest in attending both the Industry Expert Panel and the Career Fair on October 19th. For complete information,
click here
. Employers, register for the event at
www.utica.edu/cmexpo
.
CAREER SERVICES DEBUTS UC CAREER CONNECT:
UC Career Connect (powered by Purple Briefcase) is Career Services' new career management system for students, alumni, and employers.
This user-friendly system replaces College Central Network, our previous vendor, and it includes a smart phone application and a visually striking dashboard to keep users organized and engaged. Be sure to
log in to the system
to post or search for jobs and internships, review career advice, and stay abreast of upcoming events.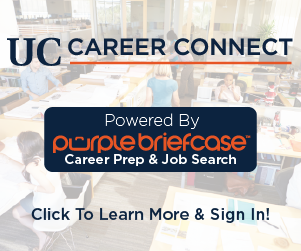 HOT JOB OF THE WEEK:
Consumer Financial Protection Bureau (CFPB) Ambassador Internship!
The Partnership for Public Service (Partnership) is a nonpartisan, nonprofit organization that works to revitalize our federal government by inspiring a new generation to serve and transforming the way the government works. Sponsored by CFPB in conjunction with the Partnership, the CFPB Ambassadors program provides a paid opportunity for students across the country to promote opportunities within the agency as part of this mission.
Student ambassadors will work approximately five hours per week throughout the academic year. Ambassadors will participate in regular webinars and phone calls with a Partnership coach and must complete a variety of activities, including conducting meetings with student group leaders, implementing general marketing activities, and organizing presentations or workshops
Search '
2016-17 Consumer Financial Protection Bureau (CFPB) Ambassador
' under the '
My Jobs
' tab on
UC Career Connect
(powered by Purple Briefcase) for more information regarding the variety of opportunities and to apply!

OTHER IMPORTANT INFORMATION:
Help UC track our commitment to community service!

Utica College students, faculty, and staff are encouraged to complete and
submit this form
whenever they participate in a community service project, whether individually or as part of a group (e.g. class, student organization, athletic team, residence hall, etc.).
Need a mentor? Try the Utica College Alumni/Student Mentor Program!

Utica College alumni from the National Alumni Council are available to work with students on a range of career development areas. This is your opportunity to use their expertise to become career ready! Want to learn more?
Click here!
FOLLOW ... JOIN ... SHARE
...
NETWORK!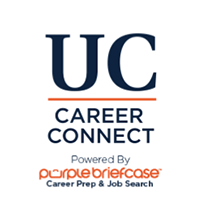 ---
---
Create New Account


New Students/Alumni
New Employers
---
QUICK LINKS: