PROFESSIONAL SUCCESS BEGINS HERE

---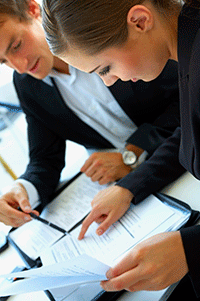 The time to start planning for tomorrow is today.

Let us help.



Find out what we can do for you >

---
HEADLINES

JOBS, INTERNSHIPS, & MORE ON UC CAREER CONNECT:
UC Career Connect (powered by Purple Briefcase) is Career Services' new career management system.
This user-friendly system includes a smart phone application and a visually striking dashboard to keep users organized and engaged. Students, be sure to
log in to the system
to search for jobs and internships, review career advice, and register for upcoming events.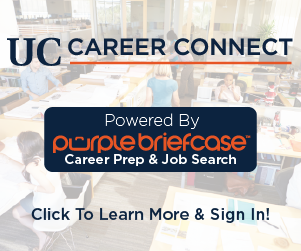 HOT JOB OF THE WEEK:
The Rome Art & Community Center is recruiting for a Part-Time Teacher!

As part of New York State's new initiative to bring 3-year-olds into the pre-school system, the Rome Art & Community Center is looking for a certified teacher to teach 3-year-old children at the Center.
The teacher can be certified in any area, but if they wish to continue teaching in a pre-school program, they will have up to 5 years to get certified in the area.
The position will start at the end of January and run through the school term (mid-June). The salary for this period is $16,000. Hours will likely be in the afternoon and will be in the time-frame of 12:30pm - 3:00pm.
Applications for this position should be emailed to Ann Lynch, Chairwoman, Board of Trustees at annpeachlynch@yahoo.com.
Search 'Rome Art & Community Center' under 'My Jobs' tab on UC Career Connects (powered by Purple Briefcase) for more information and to apply!
https://app.purplebriefcase.com/pba/myJobs/show/141920

OTHER IMPORTANT INFORMATION:
Help UC track our commitment to community service!

Utica College students, faculty, and staff are encouraged to complete and
submit this form
whenever they participate in a community service project, whether individually or as part of a group (e.g. class, student organization, athletic team, residence hall, etc.).
Need a mentor? Try the Utica College Alumni/Student Mentor Program!

Utica College Alumni Council members are available to work with students on a range of career development areas. This is your opportunity to use their expertise to become career ready! Want to learn more?
Click here!
FOLLOW ... JOIN ... SHARE
...
NETWORK!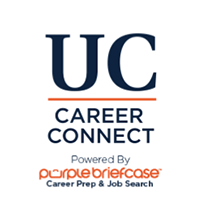 ---
---
Create New Account


New Students/Alumni
New Employers
---
QUICK LINKS: