Professional Staff
---
UC NEWS
Brown, Philo New Profs in CJ
School of Business, Justice Studies Faculty Grows
Written By Colleen Bierstine '15, PR Intern
James Brown, Ray Philo new professors of practice in CJ program
---
Contact
cleogrande@utica.edu
Utica, NY (01/28/2014)
- Utica College's School of Business and Justice Studies recently welcomed James C. Brown and Raymond L. Philo as professors of practice in criminal justice.
Brown has accepted a full-time faculty position in the School of Business and Justice Studies after having served as the vice president of the school of online and extended studies. Since 2005, Brown has served multiple senior administrative roles at UC. He holds a bachelor's degree in criminal justice from UC, a master's in public administration from Sage Graduate School and a doctorate in education from the University of Phoenix School of Advanced Studies in educational leadership.
Brown's diverse background includes a 16-year career as a police officer, police commander and serving as Oneida County's first and youngest ever chief deputy of operations with the Oneida County Sheriff's Office. He also served as a police officer and assistant chief of police for the Village of Frankfort and City of Sherrill Police Department. He was recently sworn in as one of five commissioners on the New Hartford Police Commission.
Philo is the director of UC's economic crime investigation board and institute. Philo was a member of the New Hartford Police Department for 30 years and was promoted to chief in 1993. He holds a bachelor's degree from UC and a master's degree in political science/public administration from Marist College.
UC's School of Business and Justice Studies offers undergraduate programs in business and economics, construction management, economic crime, justice studies and cybersecurity, and public relations and journalism. UC also offers masters' degrees in cybersecurity – intelligence and forensics, economic crime management, as well as an MBA in economic crime and fraud management and an MBA in professional accountancy.
For more information about UC's School of Business and Justice Studies, visit www.utica.edu/academic/ssm/.
About Utica College – Utica College, founded in 1946, is a comprehensive private institution offering bachelors, masters and doctoral degrees. The College, located in upstate central New York, approximately 90 miles west of Albany and 50 miles east of Syracuse, currently enrolls over 4,000 students in 38 undergraduate majors, 29 minors, 20 graduate programs and a number of pre-professional and special programs.
---

WORKING @ UC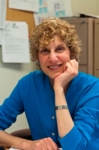 Camille Sciortino
Coordinator, Corporate & Foundation Partnerships