Professional Staff
---
UC NEWS
UC Alumna Helps Children Stay Off the Streets
Violet Eagan Teaches Figure Skating to Inner-City Youth
Written By Tyler Gardinier '14, PR Intern
Violet Callahan Eagan from the UC Class of 1973 gives inner-city youth a skating chance
---
Contact
cleogrande@utica.edu
Utica, NY (01/09/2014)
- Utica College alumna Violet Eagan has found a way to help inner-city children in Brooklyn stay off the streets and carve up the ice.
Eagan and friends founded Brooklyn Ice, a free after-school program with the mission of making figure skating an accessible and affordable sport to Brooklyn children.
This weekend, Eagan and Brooklyn Ice will be rewarded for their dedication to inner-city youth during the U.S. Figure Skating Championships broadcast nationally on NBC. Brooklyn Ice will be featured during the telecast with a promotional video describing the role - and the impact - it has on students in the city.
In 2004, Eagan and friends founded Brooklyn Ice. Participants are recruited from schools neighboring Prospect Park and many come from vastly under-served communities. All members are expected to make the program a priority, while maintaining high academic standards.
Through the use of club format and annual re-enrollment, Brooklyn Ice brings together a diverse group of children, as well as providing physical training, recreation and long-term friendships outside of school.
Brooklyn Ice has also been featured in US Figure Skating, Lifeskate, the Brooklyn Daily Eagle and Blip.tv.
For more information on Brooklyn Ice, visit http://www.brooklynice.org/# or on Facebook at Brooklyn Ice.
About Utica College – Utica College, founded in 1946, is a comprehensive private institution offering bachelors, masters and doctoral degrees. The College, located in upstate central New York, approximately 90 miles west of Albany and 50 miles east of Syracuse, currently enrolls more than 4,000 students in 36 undergraduate majors, 27 minors, 21 graduate programs and a number of pre-professional and special programs.
---

WORKING @ UC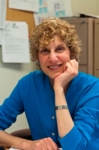 Camille Sciortino
Coordinator, Corporate & Foundation Partnerships