05/18/2015
UC Among First to Offer Behavioral, Cognitive Suite of Programs
College Adds Animal Behavior, Neuroscience, Psychobiology Majors
New programs to begin this August
...More
05/14/2015
Commencement Ceremonies to be Streamed Online
Out-of-Town Family, Friends Can Watch Ceremonies Live
Those unable to attend ceremonies can watch them live.
...More
05/14/2015
UC to Honor Pioneer in Physical Therapy Education
Samuel B. Feitelberg to Receive Doctor of Science Honorary Degree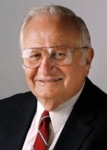 Feitelberg has long, distinguished career of education and service
...More
05/14/2015
Graduating Nurses to be Recognized at Pinning Ceremony
UC to Honor 39 New Nurses Saturday
Pinning ceremony upholds long-standing tradition
...More
05/12/2015
Assemblyman Brindisi to Speak to Future Teachers
Event Honors UC's Graduating Student Teachers
Brindisi outspoken advocate for education at all levels
...More
04/30/2015
UC Welcomes Pamela Matt to Lead Young Scholars LPP
Mitchell to Retire in June
Matt to take helm of multi-year program
...More
04/29/2015
UC Students Present Research to Campus Community
More Than 50 to Present at Annual Research Day
What interests college students today? Join us to find out!
...More
04/29/2015
UC, Hospitals to Host Health, Wellness Seminar
UC Students, Faxton-St. Luke's Healthcare Discuss Aquatic Wellness
Students present on benefits of aquatics wellness programs
...More
04/27/2015
Platt Named Valedictorian; Bierstine is Salutatorian
66th Undergraduate Commencement Set For May 17
Students take top honors
...More
04/27/2015
Undergrad, Graduate Commencements Planned
Ceremonies to Take Place May 16, 17
689 Undergraduate, 650 Graduate Students Complete Studies
...More
Fast Facts
Founded in 1946, UC is a comprehensive institution that offers bachelor's, master's and doctoral degrees.
UC enrolls 2,881 full- and part-time undergraduate students, and 1,147 full- and part-time graduate students.
The College offers 36 undergraduate degrees in more than 60 areas of study.
The College offers 21 graduate programs, including master's degrees, doctoral programs, and graduate-level certificates. Options include:
business administration
cybersecurity - intelligence and forensics
economic crime management
education
health care administration
liberal studies
occupational therapy
physical therapy

Share
|