Film: An Inconvenient Truth
Date:
Wednesday, November 29, 2006
Time:
7:30 p.m.
Location:
Macfarlane Auditorium
Is humanity sitting on a ticking time bomb? As many scientists predict, does our future hold extreme weather, floods, droughts, epidemics, and killer heat waves?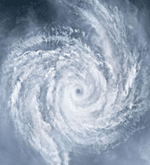 "An Inconvenient Truth," featuring former vice president Al Gore, is a documentary on global warming. Gore has made this cause his personal passion, telling the story of the earth's changes while reflecting on events that shaped his own life. More than just a movie, "An Inconvenient Truth" is a call to action.
The screening of "An Inconvenient Truth" is the second event marking UC's 2006-07 Campus Theme: Science and Society. The movie will be introduced by Fred Zammiello, assistant professor of philosophy and member of the campus theme committee.
This event is free and open to the public.
Event Listing