Campus Safety
Reporting Emergencies
Students, faculty, and staff are encouraged to report criminal incidents and other emergencies immediately to the Office of Campus Safety.
To reach Campus Safety from On Campus:
Dial 3046 or 611
To reach Campus Safety from off campus/cell phone:
Dial 315-792-3046
To report a life-threatening emergency:
Dial 911 from any phone on campus and then call Campus Safety at 3046.
**Remember to state your location on campus. The 911 system cannot trace your call through our telephone system. **
Emergency Telephones
Courtesy phones are located at most of the entrances to campus buildings. These phones are yellow and have a direct call button to reach campus safety. These phones can also be used to call students living in residential halls, to alert them that their guests have arrived.
In addition to courtesy phones, the college campus is equipped with several Blue Lights. These Blue light call boxes have a button that can be pressed, in emergencies, to request immediate assistance from campus safety. Once the button has been pushed, Campus safety is notified and a blue light illuminates from the top of the call box, signaling the location where assistance is needed.
Emergency Phone Numbers
Life-threatening Emergencies
911
Campus Safety
3046 or 611
New Hartford Police/Fire Department
(315) 733-6666
Utica Fire Department
(315) 724-5151
Utica Police Department
(315) 735-3301
State Police- Marcy
(315) 736-0121
Oneida County Sheriff
(315) 736-0141
St. Elizabeth's Hospital
(315) 798-8111
St. Luke's Memorial Hospital
(315) 798-6222
YWCA Rape Crisis and Domestic Violence Services
(315) 797-7740
Poison Control of Central New York
1-800-222-1222
Crisis Services
(Through St. Elizabeth's Hospital -
provides assistance in mental health crises,
such as suicide)
(315) 734-3456
---
To Reach A Safety Officer
Campus Safety Officers are available 24 hours a day and may be reached at the following numbers:


On Campus:

3046
or
611
Off Campus & Cell Phones:

315-792-3046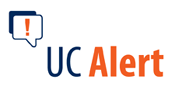 Get The (Text) Message.

UC Alert
helps keep you informed about safety concerns as they emerge.
Learn more →