Graduate Admissions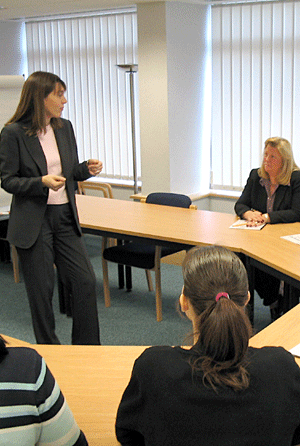 Graduate Admissions
Program Specific Requirements
Physical Therapy


In addition to your completed application, personal statement, application fee, and official transcripts, you need to fulfill the following requirements.

Applicants to the graduate physical therapy program (DPT) ground program must have:
A bachelor's degree with a 3.2 or higher average from an accredited institution.


Two personal recommendations (one from a currently practicing physical therapist and one from an academic professor).


For non-native speakers of English, a minimum TOEFL score of 550 on the paper-based examination, and a minimum TOEFL score of 213 on the computer-based examination.


Knowledge of the profession through work or volunteer experience. A broad overview of the profession is preferable to experience in a limited area. More than one experience is required (total 40 hours). Complete a Clinical Observation Sheet for each experience. Complete at least 10 hours of this experience in an acute care/ hospital setting with the remainder of the experience in one or more other settings.


An academic history that includes the courses listed below. All courses should have been taken through the appropriate departments, e.g. Biology, Chemistry, Physics, Psychology. All prerequisite courses must have been completed prior to the start of the Physical Therapy Program. All science courses must have been taken within 10 years prior to applying. Science courses must have been passed with a grade of "B" or above, and a cumulative grade point average in these course areas of no less than "B" (3.0). Psychology and Statistics courses must have been passed with a grade of "C" or above.

a. Biological Sciences: two courses (anatomy/ physiology course with laboratory would meet this requirement).

b. Upper Level Science: one upper level course (300–400) of at least 3 credits with a biology focus. This course can be taken through another department such as Exercise Science or Kinesiology but preferably should be taken through the biology department. Examples of courses that would fulfill the requirement are: Neuroscience, Principles of Motor Control, and Biology of Aging.

c. Physical Sciences: four courses, two courses in general chemistry with laboratory (equivalent to 8 semesters hours) and two courses in physics with laboratory (equivalent to 8 semester hours).



Important Note:

Prerequisite courses equivalent to the following Utica College courses (Check

UC Catalog

):

BIO 101/L and BIO 102/L

CHE 211/L and CHE 212/L or CHE 263/L

PHY 151/L and PHY 152/L


d. Psychology: three courses.

e. Statistics: one course. (Content should include descriptive statistics, differences between two means, correlation, and beginning concepts of analysis of variance.)


Transitional Program in Physical Therapy (tDPT ) - Online Program

Applicants to the tDPT program must have:

Proof of graduation (transcript) from a Physical Therapist degree program accredited by the CAPTE with a GPA of at least 3.2
Professional portfolio, which will be reviewed internally to identify courses that may be waived
Current state professional license (or proof of eligibility to sit for licensure in the state of New York)
Two written recommendations
Brief essay articulating goals for tDPT study
For more information about our admission requirements, contact us toll-free at (866) 295-3106.