FILM@UC
now playing
|
spring 2016

All showings Thursday night at 7:00 p.m. in Macfarlane Auditorium. Admission is free.
January 21
King: A Filmed Record... Montgomery to Memphis
[1970, USA, dir. Sidney Lumet & Joseph Mankiewicz, 185 mins.]

This monumental documentary, in the original, uncut version, provides a powerful and comprehensive record of Dr. King's legacy from the early stirrings of the American Civil Rights Movement in Montgomery, Alabama, to his tragic assassination in Memphis in 1968.


January 28
My Friend Victoria
[2014, France, dir. Jean Paul Civeyrac, 95 mins.]

A young black girl spends a night with the wealthy, white, well-intentioned family of her schoolmate only to be haunted by the experience for years until, as an adult, she unexpectedly reconnects with the family's youngest son in this poignant and beautiful film about race and class in contemporary France.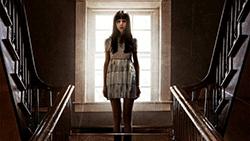 February 4
Body
[2015, USA, dirs. Dan Berk & Robert Olsen, 75 mins.]

Three young women break into a secluded mansion to party on Christmas Eve and face dire choices after a freak accident during their unanticipated encounter the property's groundskeeper in this chilling twist on the home invasion film.



February 11
Don't Think We've Forgotten
[2014, USA & Cambodia, dir. John Pirozzi, 105 mins.]

This lovingly crafted documentary tells the tale of Cambodia's vibrant pop music scene, beginning in the 1950s and '60s, until its star musicians were targeted and killed, record collections destroyed, night clubs closed, and Western-style music-making, dancing, and clothes outlawed, amid the horrors of the Khmer Rouge regime.



February 18
Beeba Boys
[2015, Canada, dir. Deepa Mehta, 103 mins.]

A ruthless Sikh mobster leads his brutal and style-conscious gang into a turf war with other local Asian gangs for control of Vancouver's drugs- and arms-trafficking rackets in this kinetic and darkly humorous new take on the mob film.



February 25
Victoria
[2015, Germany, dir. Sebastian Schipper, 138 mins]

Shot in one continuous, uninterrupted take, a wild night of thrill-seeking turns deadly serious when a Spanish exchange student becomes entangled with four Berliners who plan to settle an old debt.



March 3
Siti
[2014, Indonesia, dir. Eddie Cahyono, 88 mins.]

A sensitive portrayal of a young mother, her husband left paralyzed in a boating accident, as she struggles to support her family by selling snacks on the beach during the day and selling herself in an illegal karaoke bar at night.



March 10
Rams
[2016, Iceland, dir. Grímur Hákonarson, 93 mins.]

Two long-estranged brothers, living on adjacent farms and raising award-winning rams that carry an ancient lineage, must overcome four decades of silence when a lethal disease brings the authorities to their land and the threat of extinction to their ancestral flocks.