FILM@UC
now playing
|
spring 2017

All showings Thursday night at 7:00 p.m. in Macfarlane Auditorium. Admission is free.
January 19
Loving
[2016, dir. Jeff Nichols, USA, 123 mins.]

This moving drama recounts the lives of Richard and Mildred Loving, an interracial couple who were sentenced to prison for violating Virginia's anti-miscegenation laws in 1958, and whose case ultimately led to the landmark Supreme Court decision striking down laws prohibiting interracial marriage.



January 26
Equals
[2015, dir. Drake Doremus, USA, 101 mins.]

Two co-workers defy the law by falling in love, in a dystopian, totalitarian future where drugs are used to suppress emotions and coupling is strictly prohibited, until they realize their only hope is to flee.



Februrary 2
The Model
[2016, dir. Mads Matthiesen, Denmark, 105 mins.]

Emma, a 16-year-old beauty from suburban Denmark, aspires to conquer high fashion modeling in Paris, but is ill-prepared for the enormous pressure, ruthless competition, and predators who are all too ready to prey on the naïve and uninformed.




February 9
Meru
[2015, dirs. Jimmy Chin & Elizabeth Chai Vasarhelyi, 90 mins.]

The Shark's Fin on Mount Meru, at 21,000 feet above the Ganges River, is both a nightmare and an irresistible calling for the world's elite climbers including Conrad Anker, Jimmy Chin, and Renan Ozturk who, having failed to reach the summit once before, return to India to face nature's harshest elements and their own complicated inner demons in this riveting documentary.


February 16
Black Out
[2012, dir. Arne Toonen, Netherlands, 92 mins.]

On the day before his wedding, a retired criminal wakes up next to a murdered man and no memory of what happened the night before, only to discover that gangsters think that he's stolen their 20 kilos of coke and have given him 24 hours to return it if he ever hopes to see his fiancé again in this audacious, high-octane crime thriller.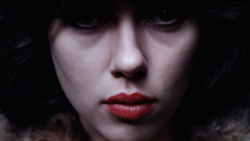 February 23
Under the Skin
[2013, dir. Jonathan Glazer, USA, 108 mins.]

An alien seductress prowls the streets of Scotland, leading lonely and unsuspecting men into a fatal mating dance in this unsettling meditation on what it means to be human.



March 2
Miss Sharon Jones!
[2016, dir. Barbara Kopple, USA, 93 mins.]

This unforgettable and inspiring documentary captures a year in the life of the late R&B singer Sharon Jones as she tries to release a new album while battling cancer, which would eventually take her life in 2016.


March 9
Kedi
[2016, dir. Ceyda Torun,Turkey, 80 mins.]

This clever and mesmerizing documentary explores the cafes, metro stations, mosques, and fish stalls of Istanbul, and the people who populate them, through the eyes of seven cats who freely roam the streets of this ancient city as hundreds of thousands of cats have done for thousands of years.