Major in Therapeutic Recreation
Therapeutic Recreation

Useful Websites

Go to
www.pearltrees.com
, create an account, and search for "Utica College"
Click on the pearl labeled "Utica College" and you see useful websites for classes Sarah has taught.
Course Descriptions

TRC 101 – Introduction to Therapeutic Recreation

(3) F
Historical survey of recreation with special
emphasis on current trends, problems,
and projected developments in
leisure classes. Emphasis on the historical,
philosophical, and psychological
aspects of therapeutic recreation. Field
experience with community agencies.
TRC 106 – History and Philosophy of Recreation

(3) F
History and philosophy of the development
of recreation, park resources,
leisure services profession, and the use
of human and natural resources.
TRC 152 – Recreational and Adventure Activities
(4) F,S
Method, theory, and selection of activities
in seven recreation program areas:
games, sports, arts and crafts, music,
drama, and special events.
TRC 201 – Outdoor Recreational Pursuits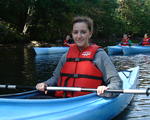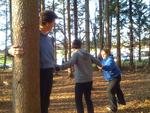 (3) F
Theory and application of camping and outdoor experiences for various populations. Therapeutic recreation majors only. Prerequisite: Therapeutic Recreation 101.
TRC 302 – Leisure Counseling: Theory and Practice
(3) S
Theoretical and practical foundations of
leisure as related to the individual and
recreation and therapeutic recreation.
Development of leisure counseling skills,
evaluation, and application to various
settings.
TRC 403 – Therapeutic Recreation Program Design and Intervention Techniques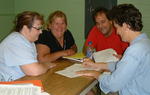 (3) F
Assessments, observations, and evaluations
of individuals with disabilities. Development
and design of comprehensive and specific
programs. Field experiences with community
agencies required. Prerequisite: Therapeutic
Recreation 101.
TRC 352 – Assessment and Evaluation
in Therapeutic Recreation
(3) F
Analysis of motor development theories,
concepts of learning, mechanics of body
movement and the performance of tasks.
Testing, assessment, screening procedures,
and evaluation techniques. Field
work required. Prerequisites:
Therapeutic Recreation 101, Biology 101
and 102.
TRC 406 – Organization, Administration, and Supervision in Therapeutic Recreation
(3) S
Principles, methods, techniques, and
analysis of organizational patterns and
administrative problems involved in the
operation of recreational agencies.
TRC 470 – Internship in Therapeutic Recreation


(12) F,S




Experience in a community or clinical




agency, supervised by a certified therapeutic




recreation specialist. Limited to




therapeutic recreation majors who have




completed all other degree requirements.




Second semester of senior year.



Note: The figure in parentheses following the title of the course indicates the credit hours per term.

Letters appearing after course credit hours in this section are explained as follows:
F=Fall
S=Spring

The College reserves the right to cancel any course if registration does not justify continuance and to make changes in curricula at any time.