Major in Psychology - Child Life
Bachelor of Science Degree • School of Health Professions
and Education
Psychology-Child Life Major

Program Details

This program is designed for individuals who wish to enhance their understanding of children and families. The major features an interdisciplinary approach, drawing from the fields of psychology, early childhood education, sociology, and anthropology. The faculty includes professionals from all of these disciplines. Students gain knowledge of normal human development while working with healthy children in applied settings.
Concentrations

The child life specialist concentration prepares students to meet the psychological needs of children and adolescents who are chronically or acutely ill. Child life specialists help ease the trauma of hospitalization by providing emotional support for patients and their families; structuring a program of therapeutic play and activities; working with parents; using knowledge of child development to enhance the hospital environment; and acting as the child's and family's advocate in the often confusing world of the hospital.
Specialized course work focuses on human relations skills, the management of death-related concerns, designing an activities program, and the special characteristics of children with disabilities and hospitalized young people. The concentration culminates in an internship in a hospital or other health care facility. The program is based on the guidelines formulated by the professional organization of child life specialists – The Child Life Council.
The child studies concentration prepares students for education and health and human service fields that support healthy development of children and adolescents. Students completing this concentration will have an opportunity to expand their repertoire when supporting children in settings such as schools, child care settings, community agencies, and facilities serving children and youth. This concentration culminates in an internship that directly serves children, youth, and families.
ACADEMIC REQUIREMENTS
(See also
General Education Core
)
Course
Credit Hours
Year Taken
Core
34-55
Major Course Requirements
Psychology 101
Introduction to Psychology
3
1
Psych-Child Life 123
Childhood Services
1
1,2
Psych-Child Life 214
Developmental Research Methods
3
2
Psychology 256
Principles of Behavior Change
3
2,3
Psych-Child Life 272
Community Practicum
2
2,3
Psychology 321
Infancy and Childhood
3
2
Psych-Child Life 323
Early Intervention
3
3
Psychology 322
Adolescence
3
2
Psychology 366
Individuals with Disabilities
3
3
Psych-Child Life 373
Play as Curriculum
3
3
Psych-Child Life 374
The Helping Relationship
3
3
30
Choose one (1) of the following:
Psychology 237
Group Dynamics: Intro to Group Development and Group Process
3
2
Psychology 276
Addictions Counseling
3
2
Sociology 233
The Family
3
2,3,4
Choose one (1) of the following:
Anthropology 415
Cultures, Health and Healing
3
2,3
Sociology 252
Racial and Cultural Minorities
3
2
Communication Arts
325
Intercultural Communication
3
2,3
Choose one (1) of the following:
Education 314
Children's Literature
3
3
Therapeutic Recreation 152
Recreational and Adventure Activities
4
2,3
Criminal Justice 221
Issues in Juvenile Justice
3
2,3
39/40
Major-Related Concentration
Each major must select one of the following concentrations:
CHILD-LIFE SPECIALIST
Psych-Child Life 271
Introduction to the Child Life Specialty
3
2
Biology 101, 102
Anatomy and Physiology
8
1
Psych-Child Life 474
Psychosocial Care of Hospitalized Children and Adolescents
3
4

Health Studies 309
Medical Conditions
3
3
Psych-Child Life 375
Death, Dying, and Bereavement
3

3,4
Psych-Child Life 471
Introduction to Child Life Internship I
1
3,4
Psych-Child Life 472
Introduction to Child Life Internship II
1
4
Senior Year Experience:
Psych-Child Life 475
Child Life Internship
12
4
34
CHILD STUDIES
Psych-Child Life 377
Children Under Stress
3
2
Psych-Child Life 423
Childhood Disorders
3
3,4
Psychology 311
Psychological Assessment and Testing
3
3
Psychology 311L
Lab in Psychological Assessment and Testing
1
3
Psych-Child Life 471
Introduction to Child Life Internship I
1
3,4
Psych-Child Life 472
Introduction to Child Life Internship II
1
4
Senior Year Experience:
Psych-Child Life 475
Child Life Internship
12
4
24
Electives
The student must complete sufficient elective courses to earn at least the minimum credit hours required for this degree, and at least 60 credit hours of the 120 required must be in the liberal arts and sciences.
* Students wishing information about the psychology-child life retention policy should consult with their academic adviser.
---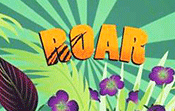 Watch "Roar" Video
from St. Peter's University Child Life Program, submitted by Child Life Alumna Kristal Neal.

Child Life Online
In The News:
US NEWS: 7 FACTS ABOUT CHILD LIFE SPECIALISTS

View >


CHILD LIFE STORY ON NPR
Listen >
Organizations:
CHILD LIFE COUNCIL

www.childlife.org
NATIONAL ASSOCIATION OF HEALTH PLAY SPECIALISTS

www.nahps.org.uk
NATIONAL ASSOCIATION FOR THE
EDUCATION OF YOUNG CHILDREN (NAEYC)

http://www.naeyc.org/


COUNCIL FOR EXCEPTIONAL CHILDREN (CEC)

http://www.cec.sped.org/


DIVISION FOR EARLY CHILDHOOD

http://www.dec-sped.org/


WORLD ASSOCIATION FOR
INFANT MENTAL HEALTH

http://www.waimh.org




Tools:

Carefully researched tools for child life practitioners.
Innovative tool by Hope Lab.
Admissions Events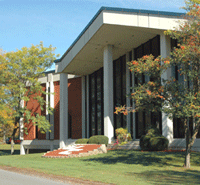 JOIN US ON CAMPUS:

EXPERIENCE UC

Meet students and faculty, tour campus, and join us for lunch.
Learn more / register


SATURDAY INFO SESSIONS
Q&A with staff followed by a campus tour.
Learn more / register
OPEN HOUSE
Learn more about programs, financial aid, student life, more.
Learn more / register
Upcoming events >