Major in Psychology - Child Life
Bachelor of Science Degree • School of Health Professions
and Education
Psychology-Child Life Major

Faculty
Jo Ellen Vespo, Ph.D.
Professor of Psychology and Psychology-Child Life
Phone: (315) 792-3283
Office: 202 Faculty Center
Biography
---

"My inspiration for being involved in the Psychology - Child Life program was that it allowed me to combine my interest in research and clinical application, while simultaneously giving me the ability to share and apply that information in the field. The program allowed me to impress on students the importance of that combination of doing research, then applying that knowledge in the field."

- Jo Ellen Vespo




Education
Ph.D. Developmental Psychology

,
State University of N.Y. at Stony Brook, 1985.

M.A. Community/Clinical Psychology

, University of Maryland at Baltimore County, 1980.

B.A. Psychology/Sociology

, State University of N.Y. at Stony Brook (with High Honors), 1978.
Research/Professional Accomplishment
My research focuses on early social development, particularly sibling and peer relationships. Since 1983, I have many publications and presentations regarding friendship formation and conflict resolution in close relationships. Currently I serve as a consultant to school districts and community agencies regarding the implementation and evaluation of wellness programs. I also act as a consultant in bully prevention programs. In addition to teaching, research, and community service, one of my most important roles is as an academic advisor to my students. In May, 2000 I was the first to receive the Award for Excellence in Academic Advising.
Teaching
My teaching focuses on child growth and development and the application of developmental theory to children and families in stressful situations.
Four examples of such classes include:
PSY 321
: Infancy and Childhood
PCL 377
: Children Under Stress
PCL 375
: Death, Dying, and Bereavement
PSY 311
: Psychological Assessment and Testing
Publications and Presentations
Examples include:
Presentation
Ashmore, G. &Vespo, J. Perceptions of family functioning: Views across the lifespan.
Oxford Round Table
, England, July 27, 2005.
Publication Vespo, J., Capece, D., Behforooz, B. (2006). Effects of the Nurturing Curriculum on social, emotional, and academic behaviors in kindergarten classrooms. Journal of Research in Childhood Education, 20, 275-286.
Publication Hay, D. F., Vespo, J. & Zahn-Waxler, C. (1998). Young children's quarrels with their siblings and mothers: Links with maternal depression and bipolar illness. British Journal of Developmental Psychology, 16, 519-538.

Professor Vespo's C.V.

Child Life Video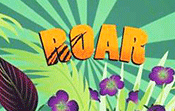 Watch "Roar" Video
from St. Peter's University Child Life Program, submitted by Child Life Alumna Kristal Neal.

Child Life Online
In The News:
US NEWS: 7 FACTS ABOUT CHILD LIFE SPECIALISTS

View >


CHILD LIFE STORY ON NPR
Listen >
Organizations:
CHILD LIFE COUNCIL

www.childlife.org
NATIONAL ASSOCIATION OF HEALTH PLAY SPECIALISTS

www.nahps.org.uk


Tools:

Carefully researched tools for child life practitioners.
Innovative tool by Hope Lab.
Spotlight:


LIGHT SPINNER QUARTERLY

The Magazine for Child Life Specialists.
http://lightspinnerquarterly.org/

Admissions Events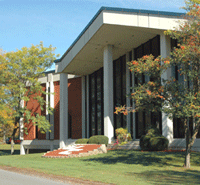 JOIN US ON CAMPUS:

EXPERIENCE UC

Meet students and faculty, tour campus, and join us for lunch.
Learn more / register


SATURDAY INFO SESSIONS
Q&A with staff followed by a campus tour.
Learn more / register
OPEN HOUSE
Learn more about programs, financial aid, student life, more.
Learn more / register
Upcoming events >
"I truly believe that I would not be where I am today without Utica College and the internship program."
"I truly believe that I would not be where I am today without Utica College and the internship program. While talking to my coworkers, I have realized that while I volunteered 560 hours, other people volunteered for 200-300 hours during their internship. This shows that the Child Life Program has to be the best! Everything that I have learned through the child life program has been applied to my everyday work hours from contact sheets to HIPPA forms and obtaining private information."
Mary Tomsia
Full Quote
Share
|