Major in Psychology - Child Life
Psychology - Child Life


Course Descriptions


PCL 123 – Childhood Services
(1)
A survey of professions involving the
care of children and families. Theory,
research, and practice in each profession
will be examined.

PCL 214 – Developmental Research Methods
(3)
Theoretical principles and standard
methods of evidence-based practices
used by developmental psychologists and
child life specialists are reviewed. Open
to Psychology-Child Life majors only. Prerequisites: PSY 101.

PCL 271 – Intro to the Child Life Specialty
(3)
Introduction to the role of child life
specialists in health care settings; basic
knowledge required to function as a
child life specialist; application of general
psychological and human development
principles to the care of hospitalized
children and adolescents. May not be
used as a major elective for the general
psychology degree. Prerequisites:
Psychology 101, 321, and permission of
instructor.

PCL 272 – Community Practicum
(2)
Minimum of 100 hours of volunteer service
in community agency working with
children and/or adolescents and their
families. Hospital placement required
for child life specialty. Written work and
evaluations. Open only to psychologychild
life majors with permission of the
instructor. Prerequisite: applied child
development majors - PSY 321, child life
specialists - PSY 271

PCL 323 – Early Intervention
(3)
Theoretical, applied, and empirical issues
focusing on the delivery of early intervention
initiatives. Contexts and settings
in which early intervention takes place
and empirical literature on the effectiveness
of early intervention. PSY 223 or PSY 321 or
permission of instructor required.

PCL 373 – Play as Curriculum
(3)
Developmental interaction approach
to curriculum planning. The teacher's
role in helping children move toward
developmental goals. Equipment selection,
environmental design, and daily
schedules. Application to children experiencing
health care encounters, chronic
illnesses, and disabilities. Requires 20
hours of fieldwork. Prerequisite: PSY
321.

PCL 374 – The Helping Relationship
(3)
Developing counseling and human relations
skills for working with children and adolescents, families, and professionals. Practice with basic listening skills and reflective self analysis. Students may not also take Psychology 372 for credit. Permission of instructor required.

PCL 375 – Death, Dying and Bereavement
(3)
Investigations of psychosocial aspects
of death and grief; understanding ways
death is viewed in contemporary society;
dealing supportively with dying and
grieving persons; understanding one's
own feelings about death; explaining
death to children; funerals and other
death-related customs.

PCL 377 – Children Under Stress
(3)
Effects of various social conditions
such as divorce, separation, hospitalization,
and death upon children will be
addressed. Students will have an opportunity
to develop an understanding of
children in crisis situations and explore
ways to provide appropriate support. Prerequisite: PSY 223, PSY 321, PSY 322 or equivalent.

PCL 423 – Childhood Disorders
(3)
A developmental-ecological approach
will be used to study developmental
psychopathology, including origins of
developmental disorders, developmental
pathways, risks and protective factors,
and interventions. Prerequisite: PSY 223,
321, 322 or HLS 245.

PCL 471 – Introduction to Child Life Internship I
(1)
Preparation for internship and professional
practice, including exploration of professional
issues and behavior, choosing sites, setting
goals, writing resumes, and interviewing.
Child Life majors only.

PCL 472 – Introduction to Child Life Internship II
(1)
Preparation for internship and professional
practice, including child abuse training and universal precautions; writing internship goals and agreement;
discussion of professional/ethical issue and behavior, supervision, and certification requirements.
Child Life major only.

PCL 474 – Psychosocial Care of Hospitalized Children and
Adolescents
(3)
Young people's reactions to hospitalization
at each stage of development; interventions
initiated by child life specialists
and other health care professional to
lessen the stress of hospitalization; role
of parents; preparing young patients for
hospital admission and medical procedures;
planning and conducting therapeutic
play and recreation programs. May not be used as a major elective for the general psychology degree. Prerequisite: Psychology 271, senior psychology-child life majors, child life
specialists only.

PCL 475 – Child Life Internship
(12)
Supervised experience in a hospital
or other health care facility (child life
specialists) or a community agency dealing
with children and/or adolescents
(child studies) affiliated with the
program. Written work, project, and
periodic evaluations; 12 credits for a
minimum of 525 hours. Permission of
child life faculty required. May not be
used as a major elective for the general
psychology degree.

Note: The figure in parentheses following the title of the course indicates the credit hours per term. Courses that extend through two terms are shown as follows: (3, 3). Courses that are one term only are shown by: (3). Courses with variable credit are shown with the range of credit available, for example: (1-6).

The College reserves the right to cancel any course if registration does not justify continuance and to make changes in curricula at any time.


---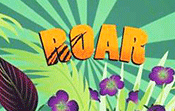 Watch "Roar" Video
from St. Peter's University Child Life Program, submitted by Child Life Alumna Kristal Neal.

Child Life Online
In The News:
US NEWS: 7 FACTS ABOUT CHILD LIFE SPECIALISTS

View >


CHILD LIFE STORY ON NPR
Listen >
Organizations:
CHILD LIFE COUNCIL

www.childlife.org
NATIONAL ASSOCIATION OF HEALTH PLAY SPECIALISTS

www.nahps.org.uk
NATIONAL ASSOCIATION FOR THE
EDUCATION OF YOUNG CHILDREN (NAEYC)

http://www.naeyc.org/


COUNCIL FOR EXCEPTIONAL CHILDREN (CEC)

http://www.cec.sped.org/


DIVISION FOR EARLY CHILDHOOD

http://www.dec-sped.org/


WORLD ASSOCIATION FOR
INFANT MENTAL HEALTH

http://www.waimh.org




Tools:

Carefully researched tools for child life practitioners.
Innovative tool by Hope Lab.
Admissions Events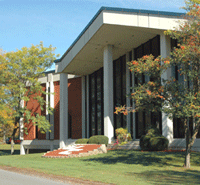 JOIN US ON CAMPUS:

EXPERIENCE UC

Meet students and faculty, tour campus, and join us for lunch.
Learn more / register


SATURDAY INFO SESSIONS
Q&A with staff followed by a campus tour.
Learn more / register
OPEN HOUSE
Learn more about programs, financial aid, student life, more.
Learn more / register
Upcoming events >