Major in Biochemistry
Biochemistry - Program Student Learning Goals
Students graduating from any program in the Department of Chemistry and Biochemistry at Utica College will demonstrate the ability to:


Think like a chemist

Analyze chemical behavior using structure-function relationships
Assess chemical mechanisms using reaction-energy relationships
Apply qualitative and quantitative reasoning to solve problem



Work like a chemist
Exhibit a culture of workplace safety and chemical hygiene
Use qualitative and quantitative methods to analyze structure, function, and chemical reactivity
Apply appropriate laboratory techniques for successful synthesis and purification of chemical compounds
Exhibit a familiarity with modern chemical instrumentation, including the applications, capabilities, and limitations of such tools



Write like a chemist

Record, in a permanent fashion, laboratory procedures and data in a concise and accurate manner
Write clear and effective reports of activity in the laboratory
Exhibit effective written and oral communication skills for presenting experimental and theoretical results as well as promoting awareness of chemical issues to the general public



---
Admissions Events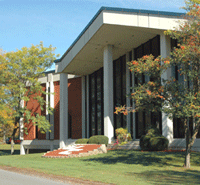 JOIN US ON CAMPUS:

EXPERIENCE UC

Meet students and faculty, tour campus, and join us for lunch.
Learn more / register


SATURDAY INFO SESSIONS
Q&A with staff followed by a campus tour.
Learn more / register
OPEN HOUSE
Learn more about programs, financial aid, student life, more.
Learn more / register
Upcoming events >