Career Services
About us

Mission
The Office of Career Services endeavors to serve students, in partnership with alumni, employers, faculty, and staff, through the provision of the following services and resources: counseling, assessments, programming, outreach, and recruitment activities.
Students will develop self-awareness and actively engage in the career development process, empowering them to make informed career decisions and preparing them to achieve career goals.




Office Location and Contact Information



New Location Beginning Fall 2018:
Office of Career Services
1600 Burrstone Road
122 White Hall
Utica, NY 13502

Phone: (315) 792-3087
Fax: (315) 792-3370
E-mail: careerservices@utica.edu
Twitter: @UCcareerservice
LinkedIn: Utica College Office of Career Services


Office Hours



(Fall and Spring)
Monday - Friday:
8:30 a.m. - 5:00 p.m.

(Summer)
Monday - Friday:
8:30 a.m. - 4:30 p.m.



Meet the Staff
Ms. Kailea E. Murray , M.Ed.
AD Employer Rel/Campus Employ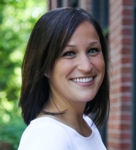 Phone: (315) 792-3087
Office: 122 White Hall
Center for Career and Professional Devel
Biography
---
Responsible for leading job development efforts and cultivating employer relationships in order to identify career opportunities for Utica College students/recent alumni
Contributes to the creation and growth of an on-campus recruitment program
Coordinates events such as the Volunteer Fair, Networking Nights, and Job and Internship Fairs
Supports student development by assuming career counseling functions, meeting with students to support career development and increase preparedness for post-graduation plans
Develops and presents major-specific information on career development topics to students in classrooms and during workshops
Kailea holds a Master of Education in Higher Education from Pennsylvania State University, graduating Summa Cum Laude and a Bachelor of Science in Accounting from Alfred University, graduating Cum Laude. Before joining Utica College as the Employer Relations Coordinator in December 2016, she worked as a recruiter in the accounting and finance industry in Rochester, NY, where she was responsible for the recruitment of mid to executive-level corporate positions. Prior to working in the recruiting industry, Kailea worked as an Accountant at EFPR Group CPAs, LLP, also located in Rochester.
Since working at Utica College, Kailea serves as the Treasurer and Board Member of the Central New York Career Development Association. She has also been charged with assisting in the design and implementation of Utica College's first-ever program to support First-Generation students.
For more information about Kailea and to connect with her on LinkedIn, go to
www.linkedin.com/in/kaileamurray
.