Events
BREACH!
Media Literacy Week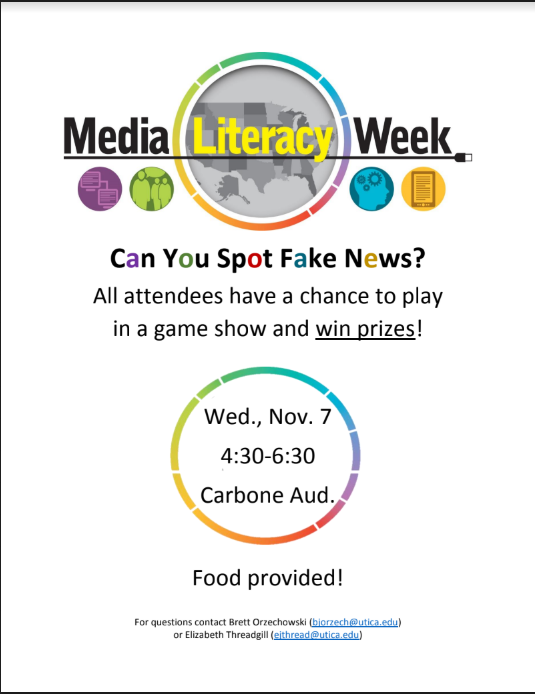 Come to Utica College's Annual Books Read-In!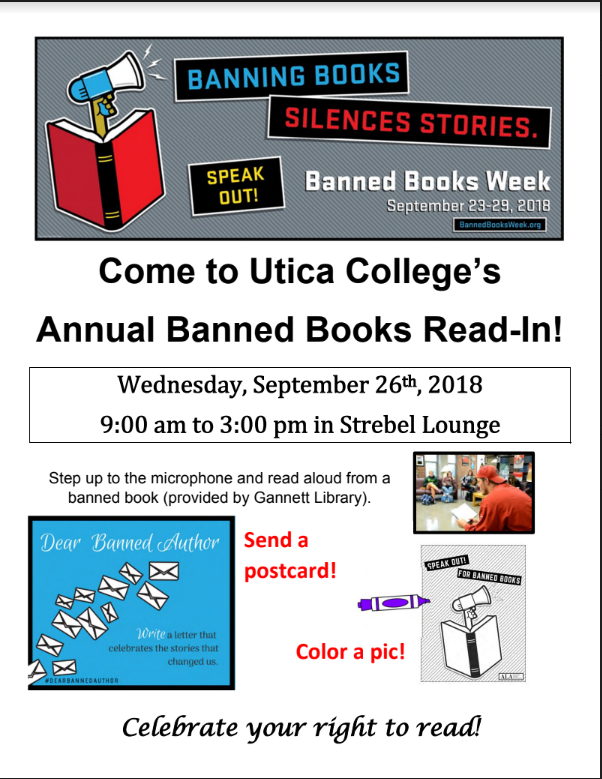 For The Culture
Student Payroll And Direct Deposit Event!
8 Ball Pool
Learn How to Speak Spanish
Putting the P-I-E-C-E-S Togather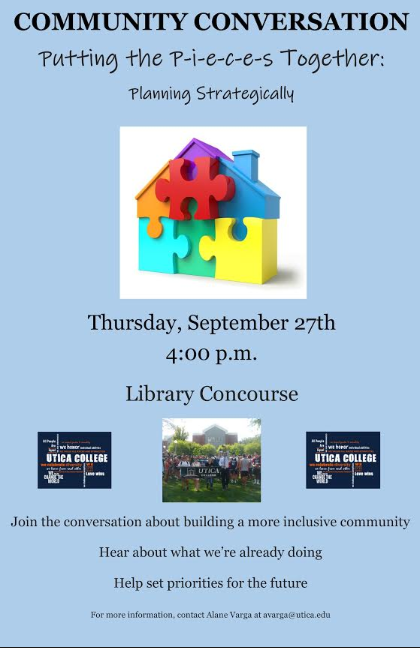 70 Years of Pioneering Public Relations
Emergency Management Club
Utica College Emergency Management Club Panera Night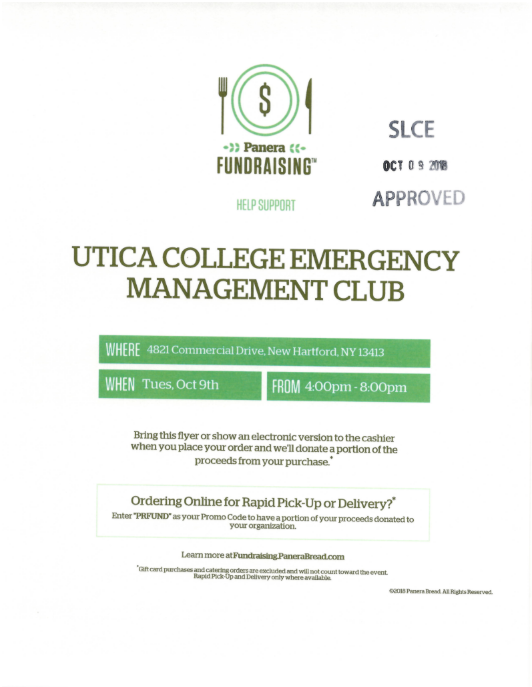 Coming Out Stories
Squad up with FIA
Come Craft With the GSA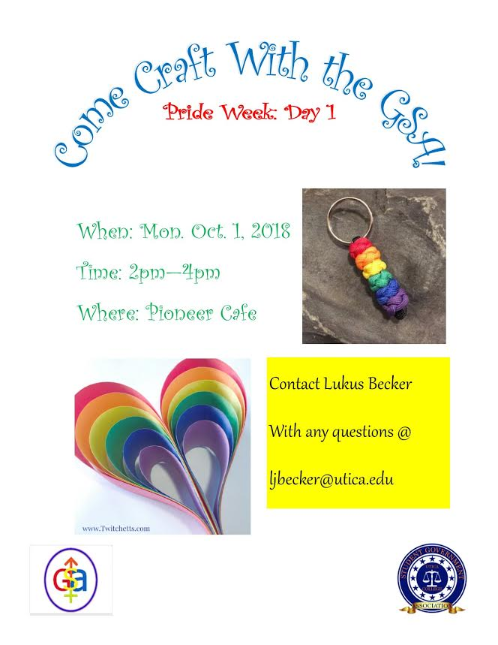 No H8 Photos
Karaoke Party
What does "+" really mean?
BSU Carnival
Health and Wellness
For submissions to the Daysheet, e-mail
daysheet@utica.edu
. Your post will go up within 2 days from the day it was sent.