Student Living and College Engagement
Resident Assistants


What's an RA?


Resident Assistants are student paraprofessional staff members in the Office of Student Living and College Engagement who live in and assist with the management of the residence halls. For their services, RAs receive credit toward their room fees and a stipend. RAs are usually upperclassmen who have previously lived in campus residence halls, and they receive extensive training in working with residential students. RAs are appointed for a one semester or one year term by the Executive Director of Student Living and College Engagement.


How can I be an RA?


RA selection is done once per semester. This consists of an online application with a resume, group process and individual interviews. Some students get selected for immediate hire, others will be part of an alternate list for hire at a later time.

You do not apply for this position through Student Employment.

Contact the Office of Student Living and College Engagement, (315) 792-3285 for more information.

---
OFFICE OF STUDENT LIVING AND COLLEGE ENGAGEMENT
SafeZone Program:
The Gay Alliance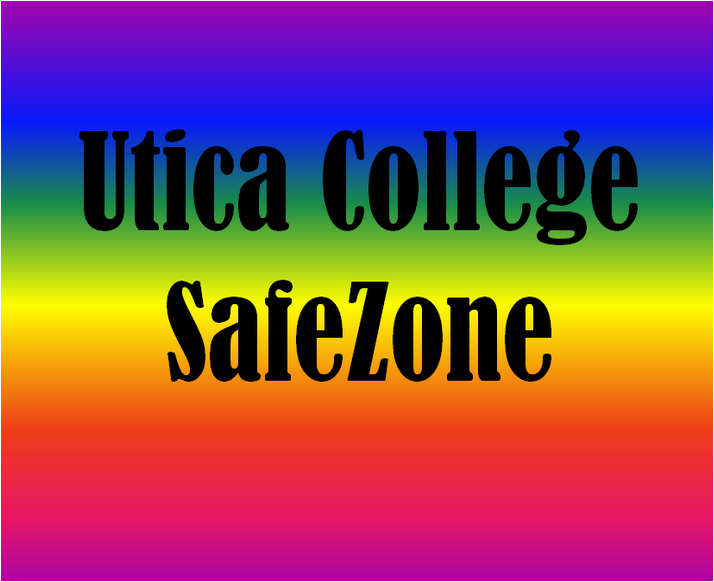 Adapted from www.GayAlliance.org
The SafeZone program was created to develop, enhance and maintain environments in workplaces, schools and other social settings that are culturally competent and supportive to LGBTQ (lesbian, gay, bisexual, transgender and queer/questioning) individuals, as well as straight, cisgender people who care about diversity, equality and inclusion.

What is a SafeZone?
A safe zone or a safe space is a place where all people feel welcome and safe. It may be a room, a car, or an entire college campus. The Gay Alliance SafeZone program aims to increase the awareness, knowledge, and skills for individuals and address the challenges that exist when one wants to advocate for their LGBTQ peers, family members, friends and co-workers. Creating safe zones or safe spaces is a proactive step that schools, agencies and corporations can take to create welcoming, inclusive spaces so that all people are empowered to reach their full potential.

Sponsored by the Diversity Committee
Contact Dean of Diversity and Student Development Alane Varga at avarga
@utica.edu
for more information or how to become SafeZone Certified