Seeing as I will be graduating in approximately ten days- I would like to share some helpful tips on making friends as a foreigner.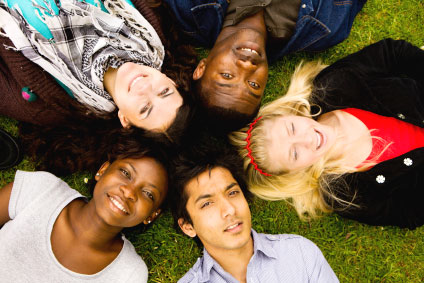 1. Join clubs- This is an awesome, or probably one of the easiest ways to meet people with similar interests.
2. Join a team- If you are skilled in a sport then playing on a collegiate team will be one of the most enriching things you can participate in. You will meet a lot of people, come to love your teammates and travel and see a lot of places in the Northeast.
3. Play in Intramural Sports- This is a great way to meet people and socialize if you are fond of sports but not so athletically gifted. Intramural sports are always fun, and a little competition is healthy.
4. Befriend Americans- There is a tendency among international students to form clique's and stay with each other 24/7. This is a sure fire way to isolate yourself from a lot of people, so go ahead and befriend that friendly kid in your English class or your roommate and improve your English and learn about American traditions, culture and food.
5. Ditch the laptop- I know super-fast WiFi 24/7 may seem like a blessing but it can be a curse and a crutch. So take a break from your 32 hour binge on How I met Your Mother and go outside, attend events on campus and socialize.
6. Socialize- The main theme here has been to socialize. Most American's will be absolutely thrilled to learn about your country, your language and cultures so start a conversation, it really is as simple as that.