TALENT IN UTICA
Fuerza Latina had an amazing talent show this past Saturday in Strebel Auditorium. Their annual talent show , hosted by Gregory Spears and Jabarie Broomes, consisted of dancing, stepping and singing from people on the Utica College campus and off campus as well. There was about 14 different acts that went up to perform but it all came down to the top three. Third place went to Prestige Step Team, Second place went to Impacto Sensual and First place went to Africa In Motion. I had interviewed the Secretary of Fuerza, Karina Cabrera (Senior) about her Organization and this is what she had to say.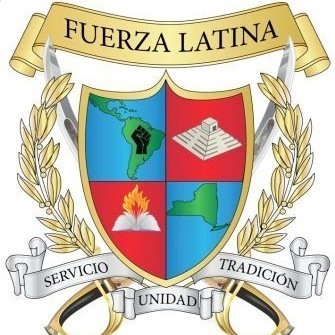 "Fuerza Latina to me is an organization where we embrace and acknowledge the empowerment of the Hispanic/Latino community, not only in Utica College but in the world. In the organization, we welcome everyone no matter their ethnic background. We stress how important it is to be diverse and that just because we are "Fuerza Latina" does not mean that we are strictly an organization for just Latinos/Hispanics, because that is not the case. We want to educate everyone on what it means to be Hispanic/Latino and our role in this country and world."
Karina says that it is never to late to join Fuerza Latina, they have weekly meetings on Wednesday's at 5pm in Boehlert Conference Room. She also felt that the talent show was a huge success overall. "This year's talent show was better than last year's in that it was shorter and we had a successful after party planned." But last year's talent show is a talent show to remember because our decorations were AMAZING and the fact that we did it ourselves made them even more special." We have a lot of talented people on our campus, and you would never know unless an event like this is happening.
Congratulations to Fuerza Latina on a successful night! For more information on events on campus, check my twitter @Jayson_UC
-Jayson