Special Announcement About Utica College

Taking the final step toward independence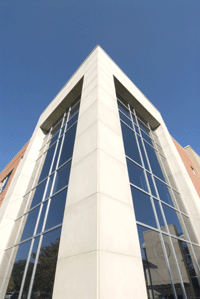 Utica College is taking the natural next step toward achieving its vision of becoming one of the finest small universities in the nation. UC and Syracuse University are actively engaged in formal discussions regarding the transition of Utica College to full independence.
What it means

Beginning in the 2011 calendar year, Utica College will offer the UC baccalaureate degree to all entering students. (Utica College began offering its own graduate degrees in 1999.) In addition, the transition to full independence will afford UC faculty full autonomy to develop new academic programs.
This final stage in achieving independence culminates a 62-year process that began at the College's inception, and represents the achievement of a goal shared by both UC and SU. The College's history over the past six decades has been one of thoughtful, measured progress toward that goal, with the achievement of separate accreditation in 1978 and financial/legal independence from Syracuse University in 1995 being significant milestones in that journey.
This change in status is recognition on the part of the Boards of Trustees of Syracuse University and Utica College of the extraordinary transformation UC has made in the 13 years since receiving its independent charter.
Learn more: