About Utica College
Board of Trustees

2018-2019


Trustee Portal Login →
Officers



Chairperson
Mark A. Pilipczuk '88
Managing Director
MAP Consulting, LLC
Centreville, VA
Vice Chairpersons

Robert A. Brvenik '77 (Chair Elect)
President (Retired)
Paragon Outlet Partners
Clearwater Beach, FL
John J. Calabrese, Sr. '90
Owner/President
Express Employment Professionals
Utica, NY
John P. Casellini '81
Principal
Ways and Means NY LLC
Albany, NY
Secretary

Eugene F. Quadraro Jr. '71

Director of Operations (Retired)
Metropolitan Life
Utica, NY
Trustees
Lawrence Adler
Principal
Cameron Group, LLC
Skaneateles, NY

Kenneth D. Bell '75
Regional President (Retired)
HSBC
Pittsford, NY

Lauren E. Bull '74
President and CEO
Bull Brothers, Inc.
Utica, NY

Dr. Laura M. Casamento *
President
Utica College
Utica, NY

Honorable Bernadette Clark
NYS Supreme Court Justice
Oneida County Court House
Utica, NY

Thomas F. Cox Jr. '69
Partner-in-Charge (Retired)
KPMG
Bluffton, SC

Ronald A. Cuccaro '66
President and CEO
Adjusters International
Utica, NY

Frederick Degen '70
Attorney
Helmer Johnson Misiaszek & Kenealy
Utica, NY

Allyn R. Earl '62
Associate Professor Emeritus of Finance
Utica College
Clinton, NY

Bruce Hamilton
Principal
Bruce Hamilton Architects, Inc.
New Ipswich, NH

The Honorable Samuel D. Hester
NYS Supreme Court Justice (Retired)
Oneida County Court House
Rome, NY

Andrew R. Hislop '84
Vice Chairman
The Pike Companies
West Henrietta, NY

Heidi M. Hoeller '91
Partner
PricewaterhouseCoopers LLP
Florham Park, NJ

Cecelia M. Holloway '79
Head of People, Talent and Diversity
CSM Sport & Entertainment
New York, NY

Stephen Karboski '12
Funeral Director
McGrath, Myslinski, Karboski & Nunn
Utica, NY

Jacqueline Klotzbach '10
Director of Marketing and Communications
The Community Foundation
Utica, NY

Gary M. Kunath '79
CEO
GMK Holdings
Jupiter, FL

Christopher C. Max, M.D.
Vascular Surgeon
Mohawk Valley Health System
Utica, NY

Christian W. Meyer III '79
President
Meyer Contracting Corp.
Pleasant Valley, NY

Russell J. Petralia
President
Ashford Management Group
Utica, NY

Linda E. Romano, Esq.
President
Romano First Properties Group
Utica, NY

Solade E. Rowe '94
President
Wesley, Brown and Bartle Co., Inc.
Garden City, NY

John H. Snyder '95, Esq.
Partner
Gitto & Niefer LLP
New Hartford, NY

Philip Taurisano '70
President
POS Credit Corporation (PCC)
East Syracuse, NY

Jeremy C. Thurston '00
President
Hayner Hoyt Corp.
Syracuse, NY


* Indicates ex-officio member



---
President's Welcome
DR. LAURA CASAMENTO
NINTH PRESIDENT OF
UTICA COLLEGE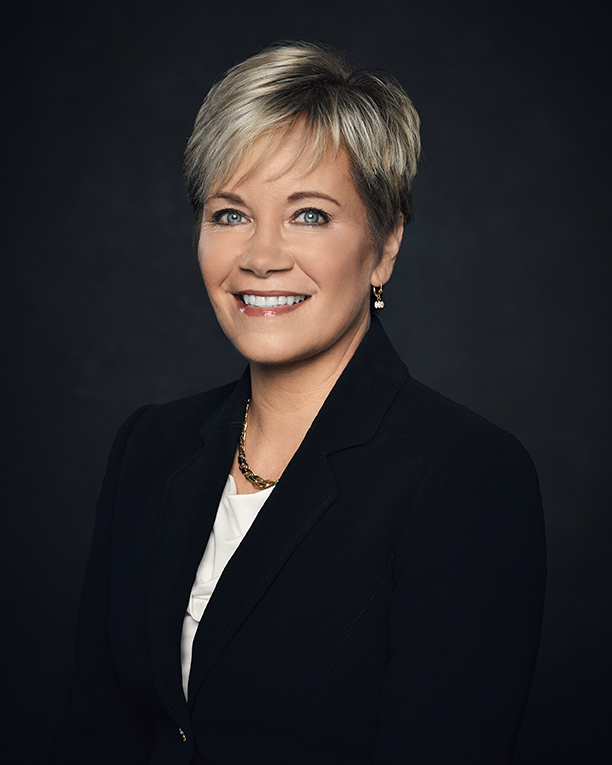 Thank you for your interest in Utica College,
and on behalf of the entire UC community, welcome. I invite you to explore our Web site so that you can get a closer look at all we have to offer.
Read More
Fast Facts
Founded in 1946, UC is a comprehensive private institution that offers bachelor's, master's and doctoral degrees.
UC enrolls more than 5,000 full- and part-time students, on campus and online.
The College offers 38 undergraduate majors and 31 minors.
The College offers 21 graduate programs, including master's degrees, doctoral programs, and graduate-level certificates. Options include:
business administration
cybersecurity - intelligence and forensics
financial crime and compliance management
education
health care administration
occupational therapy
physical therapy