Campus Safety
Clery Act Information
The Federal Crime Awareness and Campus Security Act of 1990 (Right-To-Know Act):


In efforts to increase safety on campus and adhere to federal regulations, Utica College complies with the policies laid out in the Clery Act of 1990. The Clery act dictates that campus crime must be reported annually, to ensure that the community is informed and alert to situations occurring on campus, or at campus sponsored events. A key component to this legislature is the cooperation from individuals on campus, in reporting crimes, suspicious activity, and perceived threats.


Campus Security Authorities


Campus Security Authorities are individuals on campus who work closely with the students, staff, and other community members. These individuals are required, by law, to report crime to the safety authority on campus. As mandated reporters these individuals help alert Campus Safety to crime on campus, and respond with appropriate action.


Examples of Crimes Campus Security Authorities MUST report:


• Homicide
• Aggravated Assault
• Sexual Assault
• Robbery
• Burglary
• Motor Vehicle Theft
• Arson
• Weapon Violations
• Alcohol Violation
• Drug Violations
• Hate Crimes


Reporting Incidents as a CSA


To report an incident to Campus Safety, call (315)792-3046.

What if I am unsure if an incident is a crime? Or if it should be reported under Clery?

It is ALWAYS better to notify Campus Safety, than to withhold information that could potentially endanger individuals of the school community. We are available 24/7, and can investigate incidents to determine the appropriate course of action.

Individuals who are exempt from crime reporting:

Some campus officials, due to the nature of their work and qualifications, are not required to report crime. While these individuals are strongly encouraged to notify campus safety, they are also entitled to respect the privacy of students and/or staff who come to them in confidence.

• Pastoral and Professional Counselors
• Licensed Medical Providers
• Religious Campus Ministry

What happens if I do not report criminal incidents to Utica College Campus Safety?

Because the Clery act is federal law, there may be extensive civil penalties for failing to report crime. In addition, the consequences of withholding information can be dangerous and severe, when people are put at unnecessary risk that could have been prevented.



---
To Reach A Safety Officer
Campus Safety Officers are available 24 hours a day and may be reached at the following numbers:


On Campus:

3046
or
611
Off Campus & Cell Phones:

315-792-3046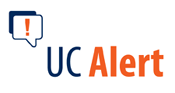 Get The (Text) Message.

UC Alert
helps keep you informed about safety concerns as they emerge.
Learn more →