Ed Mabrey, poet, performer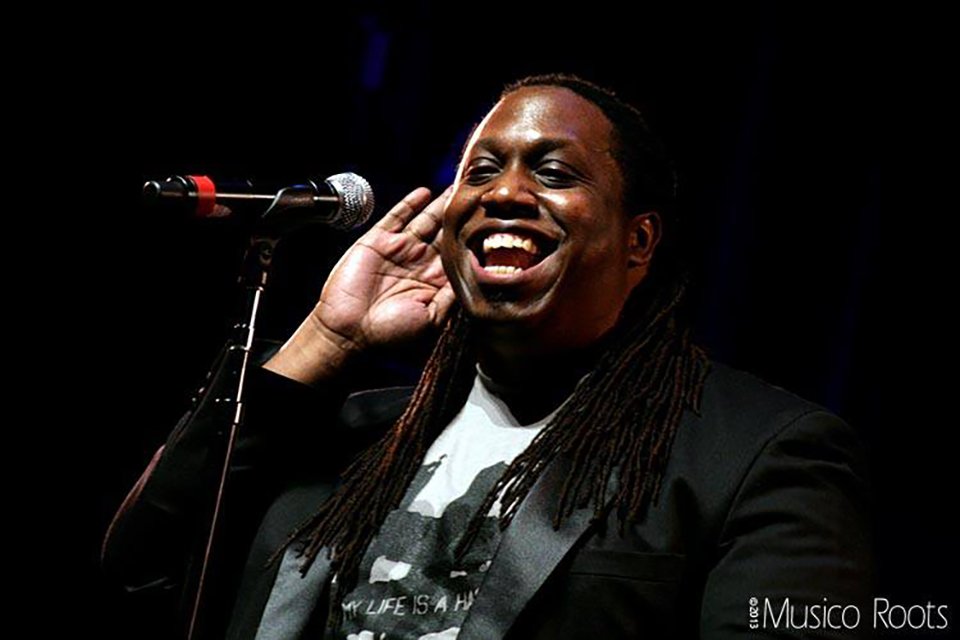 Ed Mabrey
Ed Mabrey will give a reading as part of the Jackson Lunch Hour Series and the College's 2020 Martin Luther King Celebration.
An accomplished poet, spoken word artist, writer, life coach, motivational speaker, comedian and actor, Ed Mabrey is driven by an incredible passion for creating experiences with every performance. His performances are often noted for their unique blend of passion, grace, creativity and fire. Ed has created characters that are unforgettable and experiences that prove to be life changing. Ed Mabrey is the founder of Black Pearl Productions LLC.  Black Pearl Poetry, an offspring of Black Pearl Productions, LLC, one of the most successful poetry shows in the nation, has hosted and produced over 1,000 poetry events and concerts, including shows featuring The Roots, Umar Bin Hasan, The Last Poets, Gil Scott-Heron, Ursula Rucker, and Saul Williams, to name a few.
Utilizing his diversity of artistic skills, Ed has curated for the Martin Luther King Jr. Performing Arts Center, been featured in the Whitney Museum (NY, NY), was founder of the first CUPSI/ Poetry organization for Arizona State University, mentored the first ever Brave New Voices Youth Poetry Slam team to come out of Phoenix, Arizona and Charlotte, North Carolina.
While currently residing in Charlotte, NC, Ed is currently touring nationally performing poetry and conducting workshops as a solo artist.
---

The Professor Harry F. and Mary Ruth Jackson Lunch Hour Series is sponsored by the Utica College Social Cultural Committee and by the New York State Council on the Arts with the support of Governor Andrew Cuomo and the New York State Legislature.