Reason 10: Intercollegiate and Intramural Sports
WE ARE CHAMPIONS.


We Play With The Same Pride And Passion We Bring To Our Schoolwork.
P
ioneers
are champions both on the field and in the classroom. And with 25 NCAA Division III athletic programs, as well as a broad selection of intramural and club sports, more than 70% of UC students are involved in athletics on some level.
Home of Champions
UC has seen more than its share of All-Americans, including recent honors in football, hockey, water polo, and field hockey. Pioneer men's hockey punched a ticket to the "Frozen Four" in Lake Placid during the 2012-13 post-season.
Making a Difference
Pioneer athletes are champions in their community as well. Volunteerism is very much a part of the athletics culture at UC, from working in schools to lending a hand with Habitat for Humanity.
TWELVE GREAT REASONS:
---
Band of Brothers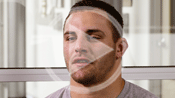 "B
eing
on the football team, it's been a very warm, family atmosphere. You've got 140 brothers, and you have a good time with them but you also watch out for them. You look out for the freshmen, the sophomores. If they have any problems with school work, you sit down with them. I really enjoy that camaraderie."
Joseph Giametta '14

History
LEARN MORE
Check out UC Athletics at:
ucpioneers.com