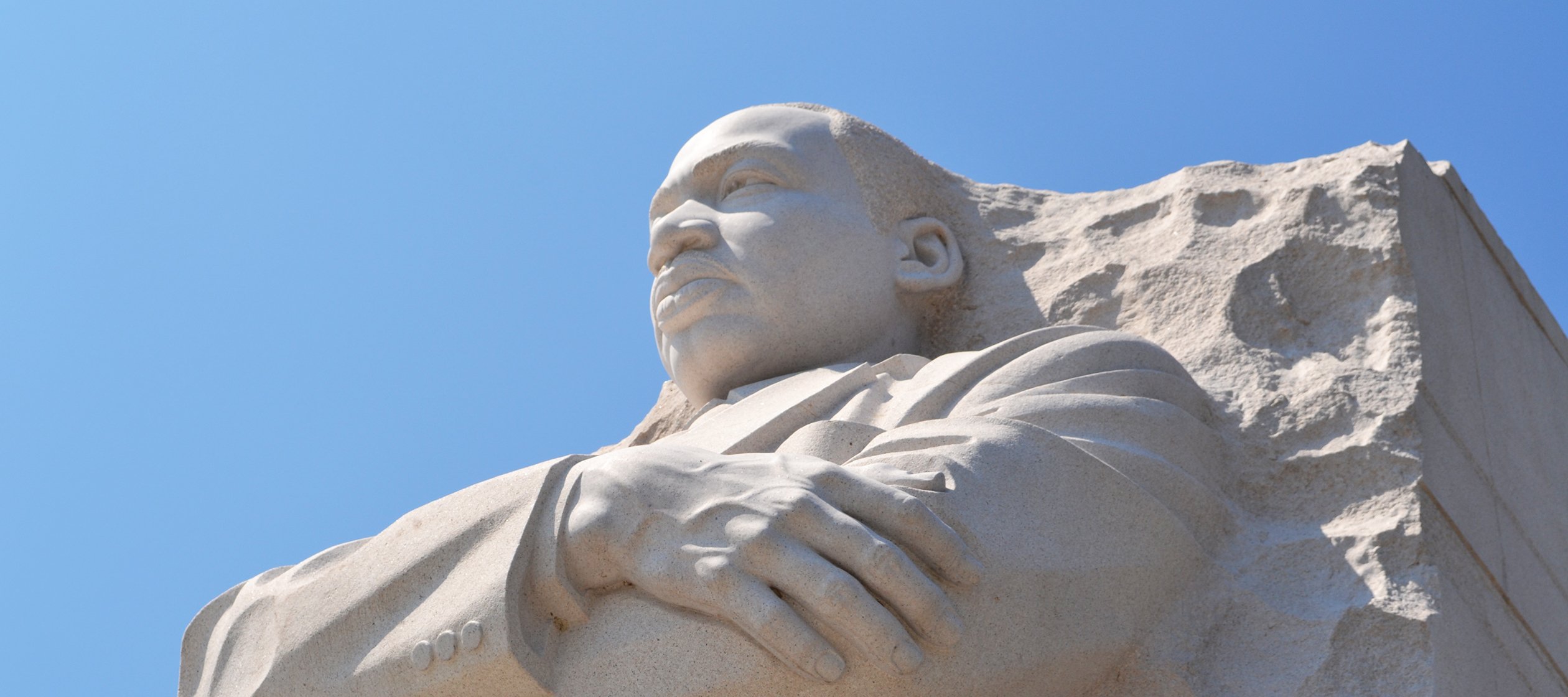 Martin Luther King Day Events
Martin Luther King Day Events
Join us for a series of programs honoring Dr. King's vision and legacy, starting Monday, January 20th.
Our Shared Humanity: What Affects One Affects Us All
In September, we began the academic year at UC with a Unity Walk where we affirmed our belief in the value of each of our members, the power of coming together as a community, and the responsibility each of us has for being actively engaged in creating and sustaining a diverse, equitable and inclusive community. We look to continue that theme by heeding Dr. King's call to recognize our common humanity, acknowledging that, in Dr. King's words, "whatever affects one of us directly affects all indirectly".
Utica College's Diversity Committee and the Martin Luther King, Jr. commemoration planning group invite you to join us for a series of programs beginning on Martin Luther King Day, Monday, January 20. 
Programs and Events
Honoring Dr. Martin Luther King Jr.'s Legacy
11:00 a.m. to 6:00 p.m. - Programs and Activities
Ellen Knower Clark Lounge in Strebel Student Center
Post your thoughts about the ways in which you have seen the theme reflected in your life and take away an inspirational pin or stone as a reminder;
Help create a "shared garment" reflecting the way in which we all are connected as members of the Utica College community;
Watch the New York State Dr. Martin Luther King, Jr. Memorial Observance and a variety of smaller videos and PowerPoint presentations;
Walk through a legacy space providing information about Dr. King, the civil rights movements, and telling the stories of individuals/community members who played key roles in making change;
Listen to Utica College's radio station, WPNR, as they broadcast Dr. King's speeches,  music of the era, and interviews with members of the UC community
Join in hands-on activities from 2:00 to 4:30 p.m., including reading, coloring, painting, and craft projects for all ages, focused on who we all are as members of our community. (Hosted by Corinne Tagliarina, Gannett Memorial Library staff, and members of the Psychology - Child Life and Therapeutic Recreation departments.)
Light refreshments will be provided throughout the day.
4:30 p.m. - Peace and Justice Rally and Candle Lighting Ceremony
Ellen Knower Clark Lounge in Strebel Student Center
Take part in our Peace and Justice Rally and Candle Lighting Ceremony
Reflect with members of the Utica College community on the meaning of Dr. King's message and and our shared humanity
Hear remarks from faculty, staff and student representatives, including members of UC's Black Student Union and the 2019-2020 MLK scholarship recipient
Share your thoughts about how what affects one affects us all, and renew your commitment to continuing to build the "beloved community" envisioned by Dr. King
Hot chocolate and snacks will be served.
6:00 p.m. - Local Community March and Ecumenical Service
Our Lady of Lourdes Church, 2222 Genesee Street, Utica - Transport Provided
March begins at 6:30 p.m.; service begins at 7:00 p.m.
Weather permitting, transportation will be provided following the candle lighting ceremony to the local community march and ecumenical service hosted by community organizations, including the Utica/Oneida County Branch of the NAACP, the Alpha Theta Chapter of Lambda Kappa Mu Sorority, and the Nu Psi Omega Chapter of Alpha Kappa Alpha Sorority.
Vans depart from front of Strebel Student Center at 6:00 p.m.; return at conclusion of ecumenical service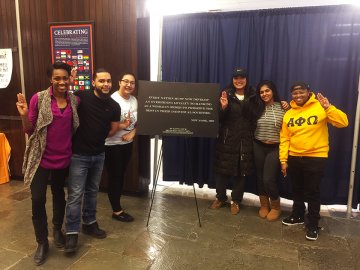 10:00 a.m. to 3:00 p.m. - Day of Service Fair
Ellen Knower Clarke Lounge in Strebel Student Center
Recognize the 25th anniversary of the Day of Service through taking part in the community services fair being held in Strebel Student Center.
Share your time and your talents by:
volunteering with community agencies,
supporting the work of students developing community based initiatives, or
contributing to Utica College initiatives such as the Tangerine Grove, Utica College's new student food pantry.
Opportunities to enter a raffle will be offered to students who complete a "passport" as they participate in the event
Participating organizations and initiatives include:
Community Bridge Association (student initiated project)
We Belong…. (student initiated project)
Tangerine Grove - Utica College Food Pantry
ACR Health
America's Greatest Heart Run-Walk 2020
The Center (previously Mohawk Valley Center for Refugees)
Kids Oneida
Mohawk Valley Community Action
Voter Registration
Organizations/offices providing additional assistance in organizing this fair include the Offices of Opportunity Programs and Learning Services, Student Government Association, and Alpha Phi Omega.
12:30 to 2:00 p.m. - Faculty/Staff Workshop
Hislop Auditorium, Thurston Hall
"Inclusivity at UC:  Disrupting Microaggressions, Building Allyship, and Fostering Solidarity for Educational Equity"
Utica College faculty and staff are invited to participate in this professional development opportunity led by Dr. Meredith Madden, assistant professor of education.
4:30 p.m. - Pio Talk:
Staying Connected, Staying Hopeful, and Staying Engaged
Pioneer Café, Strebel Student Center
Dr. King's call to us to recognize our common humanity is clear in his message that "Whatever affects one directly affects all indirectly .... we are caught in an inescapable network of mutuality, tied in a single garment of destiny. Our lives begin to end the day we become silent about things that matter." As we grapple with the impact that acts of bias motivated by hate and fear have on us and our communities,
How do we resist becoming numb and being immobilized by all that we see happening in the world around us? 
How do we acknowledge when there has been harm done, support each other, and take action to make change and strengthen our communities? 
What opportunities do we have to better understand how each of us walks through the world, and what could help us bridge our differences? 
Share your experiences, thoughts and feelings, and strategize together about what we need to move closer to creating the "beloved community" of Dr. King's vision.
Light refreshments will be provided.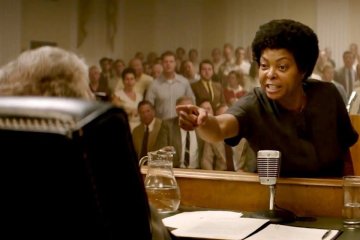 7:00 p.m. - FILM@UC: "The Best of Enemies"
Macfarlane Auditorium, DePerno Hall
Making change can be hard work, requiring persistence and the willingness to engage with those you disagree with the most. Join us for this showing of "The Best of Enemies", the true story of the unlikely relationship between Ann Atwater, an outspoken civil rights activist, and C.P. Ellis, a local Ku Klux Klan leader.
4:00 p.m. - Exploring Current Issues in Immigration
Ellen Knower Clark Lounge in Strebel Student Center
Most of us currently living in the United States can trace our heritage to ancestors who came to the United States from another country, whether by choice or by force. Join our panelists as they explore the current status and misconceptions of immigration policy and law in the United States, discuss the impact those policies have on those seeking to become the newest members of our communities, and share their own stories and lived experiences as recent immigrants. Bring your questions, thoughts, and stories to share!
Panelists include:
Oneka Roach-Campbell, Legal Aid Society of Mid-New York, Inc.
Sherri Cash, Associate Professor of History, Utica College
Current Utica College student
Representatives of the Mohawk Valley Resource Center for Refugees (recently renamed The Center)
12:30 p.m. - Lunch Hour Series: Ed Mabrey, spoken word artist
Library Concourse
Spoken word artist and poet Ed Mabrey will be on campus for the first Jackson Lunch Hour Series of the semester, sharing his talents and providing an opportunity to reflect on our shared humanity. Join Ed Mabrey and members of the Utica College Programming Board after his performance to make connections and continue the conversation!
This program has been co-sponsored by the Utica College Programming Board. Utica College faculty, staff and students are welcome to join Ed Mabrey and members of the UCPB for lunch and continue the conversation after his performance! Those interested are asked to contact Alane Varga at diversity@utica.edu.
4:00 p.m. - Learning from the Past, Moving into the Future
Ellen Knower Clark Lounge in Strebel Student Center
We conclude this series of programs, and look ahead to the remainder of the spring semester, through the creative arts. Take the opportunity to celebrate our shared cultural history and renew your commitment for the future at this special community showcase.
Enjoy student hosted poetry, spoken word, readings, and musical/dance performances, with open mic segment where audience will be invited to participate
Share cultural histories, bring to life key moments and individuals in the civil rights movements and other key movements in our history, recognize the legacy on which we build and celebrate the possibilities
Renew commitments and pledges made at the Unity Walk and Peace and Justice Rally
Learning Tools
A Google Drive folder has been established with resources for faculty and staff to use in classes and in discussions with students.

Learning Resources
Members of the UC community are also welcome to share any materials that relate to Dr. Martin Luther King, Jr. and his legacy, or more broadly to social justice and Utica College's mission and values.
About this Program
These events are made possible through the collaborative efforts of the following:
Offices of the Provost, Diversity and Inclusion
Student Living and College Engagement
Opportunity Programs
Psychology Child-Life and Therapeutic Recreation Departments
The Diversity Committee
The Martin Luther King, Jr. commemoration planning group
FILM@UC and Jackson Lunch Hour series
Frank E. Gannett Memorial Library
UC Theater
... and a number of student organizations, including:
Alpha Phi Omega
The Black Student Union
The Student Government Association
The Utica College Programming Board.

I would like to see logins and resources for:
For a general list of frequently used logins, you can also visit our logins page.