The Diversity Committee (DC) is engaged in ongoing work that increases the awareness and appreciation of diversity on campus and in society at large. Through the implementation of programs, activities, and events, we endeavor to build a sense of unity within and across cultures.
 
Our community of students, faculty and staff reflect a diversity of experiences, opinions, and cultural backgrounds shaped by biology, society, history, and choice. Our community includes members who are diverse by virtue of their race, ethnicity, gender, sexual orientation, ability, religious and/or spiritual affiliations, and socio-economic status, as well as the number of other ways in which who we are influences how we see the world.

Furthermore, we value and celebrate diversity, and this results in a commitment to multiculturalism. We believe that within the community of human persons, all cultures, perspectives, and beliefs about faith, ideals, taste and lifestyles are of equal value. Our diversity deepens our commitment to nurture a multicultural environment in which we engage with others and blend perspectives, to learn about diverse cultures, to explore who we are and where we come from and to accept one another without prejudice.

The Utica College Mission and Values Statement includes a commitment to fostering diversity in perspective, background, and experience within an environment that is dedicated to the freedom of expression and the open sharing of ideas.
The Diversity Committee was established as the "Multicultural Program Committee" in 1990. After a series of incidents at Utica College, other local colleges, and in the Utica community drew attention to the divisions that still existed between members of our community based on race and ethnicity, Utica College spearheaded the first Unity March in 1989. 
The initial Unity March was sponsored by the Black Student Union as an expression of racial unity, with the intention of bringing together members of the Utica College community to proactively address issues of race and ethnicity on campus and in our community. Members of local colleges, including SUNY Morrisville, Colgate University, Hamilton College, MVCC, and SUNY Tech participate as well.
One of the outcomes of the many discussions that occurred that year was the establishment of the "Multicultural Program Committee" in 1990. In 1991, the "Program" part of the Committee name was dropped, and it became the Multicultural Committee and an integral part of the governance system at Utica College. The focus of the committee also broadened to include issues of ethnicity, gender, sexual orientation, abilities, etc. The name of the committee was changed to the Diversity Committee in 19xx, and it continues as a College committee with membership that includes faculty, staff, and students across disciplines and offices.
One of the activities most associated with the Multicultural/Diversity Committee was the Unity March. Some information about Utica College Unity Marches follows:
First Unity March occurred in 1989. This event was a response to incidents that had occurred on several campuses in the area, and was both a protest that such situations continued to occur and an expression of the belief in our ability to live together in harmony.

Unity Marches initially were called "Candlelight Unity March for Racial Harmony", and participants marched in the evening from Oneida Square to City Hall.

In 1991, Unity March was advertised as the "Unity March: A Celebration of Diversity", but primarily addressed racial and ethnic diversity. By 1992, the focus of the march had broadened, and co-sponsors included not only student organizations such as the Black Student Union and the Latin American Student Union but newly formed groups such as the Womyn's Resource Center and the Gay and Lesbian Student Alliance.

Every Unity March included members of local colleges and the community; some came because they were explicitly invited, while others would see the March was occurring and simply join us.

Other activities that took place at some of the marches included banner contests, marching with candles (or lighting candles at end of march), and guest speakers or presentations before or after the march.

Eventually the format for Unity Marches evolved into a pre-march rally with speakers, then the march from Oneida Square, a gathering and speak-out after the march and, occasionally, post-march activities (such as a play, panel discussions, etc.). The route for marchers took students, faculty/staff and community members from Oneida Square through the surrounding community and back to Plymouth Bethesda Church for the post-march speak out. The final Unity March in 2003 ended at Pratt Institute as part of a collaborative effort between Pratt and Utica College students.

Unity Marches became a powerful expression of the belief in the gifts diversity brings to our campus and our communities, but also affirmed the need to talk with each other and understand each other in order to better support each other. You can see those concepts expressed in the eventual banner design that was used for several years, in which the words "Community" and "Unity Through Diversity" encircle the words "Peace and Justice" Include design here

The Unity March began to lose its relevance as a student-initiated event, and eventually became less representative of a strategy for the campus community to express our belief in the value of cultural diversity. As a result, the Diversity Committee suggested that the campus move towards a Multicultural Retreat in the spring of 2005 in order to bring members of the Utica College community back together to take a look at the ways in which Utica College is diverse, what the climate at Utica College is like in terms of being inclusive and welcoming, and raise issues that still need to be addressed.
The Diversity Committee has been involved in a number of other activities in response to needs of the Utica College campus. Such activities include:
Peer leadership program (1992) – was intended to develop, implement, and assist in programming related to issues of diversity and multiculturalism on the Utica College Campus. The intention was for this group to serve as a liaison, when their assistance was requested, between students, faculty, and the administration at times of racial or cultural crisis or tension. This program does not currently exist at Utica College.

Train-the-trainer programming with Hamilton College and Colgate University (1995)

Funding creative programming focused on cultural diversity (2002-2003)

Other programs, such as a flag presentation day and a multicultural fair, were initiated by the Diversity Committee and incorporated into regular programming planning by offices such as the International Programs office and Student Activities.
The Diversity Committee welcomes the participation of any member of the Utica College community - students, staff, or faculty! 
To become a member, contact Alane Varga at avarga@utica.edu.
Current Members
| | | |
| --- | --- | --- |
| Name | Department | Subcommittee Membership |
| Hamza Allahditta | Student |   |
| Laura Becker | Library |   |
| Judy Borner | Learning Services |   |
| Tracy Branch | Opportunity Programs |   |
| Alexis Cooper | Admissions |   |
| Kathleen Cullen | Education Department | MLK Planning |
| Kimberly Etman | Opportunity Programs | Programming, Assessment, Diversity Awards |
| Jason Francey | Student Living and College Engagement |   |
| Peter Gaughan | Student |   |
| Luz Genao | Student |   |
| Lisa Green | Human Resources | Human Resources (Lead) |
| Laurah Klepinger | Philosophy Department |   |
| Halina Lotyczewski | Career Services | Website (Lead) |
| Fran Lucia | Student Living and College Engagement | SafeZone Programming |
| Elizabeth Nassar | Academic Business Development | MLK Planning |
| Dorothy Obernesser | English Department | Assessment (Lead), MLK Planning |
| John Ossowski | Opportunity Programs |   |
| Joanne Pluff | Admissions |   |
| Sania Safdar | Student |   |
| Alane Varga | Diversity and Inclusion (Chairperson) | MLK Planning, Assessment |
| | | |
| --- | --- | --- |
| Date | Time | Place |
| September 24, 2018 | 3:00 | Boehlert Conference Room |
| October 30, 2018 | 1:30 | Boehlert Conference Room |
| November 30, 2018 | 1:30 | DuRoss Family Dining Room |
The Utica College Diversity Committee is soliciting nominations for the "Excellence in Fostering a Diverse Campus Community" Award. This award will recognize the dedicated individuals who work tirelessly to promote diversity at Utica College by fostering a welcoming and inclusive campus community through their actions, collaboration, and influence.

The Utica College Diversity Committee has established three awards:
One award will be given to a Utica College employee (faculty, staff, or contract employee).
One award will be given to a Utica College student (undergraduate, graduate, on-campus, or distance).
One award will be given to a Utica College student club or organization.
Members of the Utica College community are encouraged to submit nominations for employees, students, and student clubs or organizations online at http://tinyurl.com/UCDiversity.  Previous award recipients are eligible to receive another award after a three year time period (see recipient chart below).

Nominations must be completed no later than February 28, 2017. The awards for the Utica College student and club or organization will be presented during the Student Affairs Student Recognition Brunch in April. The award for the Utica College employee will be presented during the Employee Recognition Ceremony in May.

If you have any questions, please contact Kateri Henkel, Chairperson of the Diversity Award Sub-Committee (792-3032), or the Diversity Committee at diversity@utica.edu.

Previous Award Recipients:
 
| | | |
| --- | --- | --- |
| Year of award | Name of recipient | Award category |
| 2019 | Lukus Becker | Student |
| 2019 | Malcolm Stowe | Student |
| 2019 | Omega Phi Beta | Organization |
| 2019 | Clemmie Harris | Employee |
| 2019 | Joanne Pluff | Employee |
| 2018 | Hermina Garic | Student |
| 2018 | Theta Phi Alpha | Organization |
| 2018 | John Johnsen | Employee |
| 2017 | Shkumbin Halabadu | Student |
| 2017 | Gay-Straight Alliance | Organization |
| 2017 | Suzanne Richardson | Employee |
| 2016 | Amarildo Ceka | Student |
| 2016 | Balck Student Union | Organization |
| 2016 | Kathryn Silva | Employee |
| 2015 | Elaine Paravati | Student |
| 2015 | Africa in Motion | Organization |
| 2015 | Alane Varga | Employee |
| 2014 | Chochanmyei Oo | Student |
| 2014 | Omega Phi Beta | Organization |
| 2014 | Damian Paco Santiago | Employee |
| 2013 | Janice Tran | Student |
| 2013 | Johnni Mahdi | Employee |
| 2012 | Anthony De La Rosa | Student |
| 2012 | Halina Lotyczewski | Employee |
| 2011 | Anthony O'Hagan | Student |
| 2011 | Helen Blouet | Employee |
| 2010 | Suhayl Santana | Student |
| 2010 | Arthur Langdon | Employee |
| 2009 | Anthony O'Hagan | Student |
| 2009 | Joanne Hathaway | Employee |
| 2009 | Todd Hutton | Employee (President) |
Diversity & Inclusion at Utica College
Additional Resources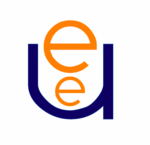 The Uee is your one-stop-shop for all Utica area ethnic places. Need a special food item? Looking for places of worship? Is there a particular hair style that only someone from your culture can do? The Uee can help!
Think of the Uee as the ultimate search tool for all of your ethnic needs. We understand that the city of Utica can be difficult to navigate, let us help!
Diversity Committee's Recommended Web Links
 
American Association of Colleges and Universities
Since 1971 AAC&U has developed initiatives that bring together faculty and institutions of higher learning to provide national leadership that advances diversity and equity in higher education, and the best educational practices for an increasingly diverse population.  AAC&U understands diversity and equity as fundamental goals of higher education and as resources for learning that are valuable for all students, vital to democracy and a democratic workforce and to the global position and wellbeing of the United States.
Americans with Disabilities Act
The U.S. Department of Justice Civil Rights Division provides information about the Americans with Disabilities Act (ADA).
College Guide for LGBTQ Students (bestcolleges.com)
Bestcolleges.com features resources designed to inform LGBTQ prospective students about LGTBQ-friendly campuses.
Campus Pride serves LGBT and ally student leaders and campus organizations in the areas of leadership development, support programs and services to create safer, more inclusive LGBT-friendly colleges and universities. It exists to develop, support and give "voice and action" in building future LGBT and ally student leaders.  Campus Pride envisions campuses and a society free of anti-LGBT prejudice, bigotry and hate. It works to develop student leaders, campus networks, and future actions to create such positive change.
Consortium of Higher Education LGBT Resource Professionals
The combined vision and mission of the Consortium is to achieve higher education environments in which lesbian, gay, bisexual, and transgender students, faculty, staff, administrators, and alumni have equity in every respect. Our goals are to support colleagues and develop curriculum to professionally enhance this work; to seek climate improvement on campuses; and to advocate for policy change, program development, and establishment of LGBT Office/Centers.
Diversity Inc is the leading publication on diversity and business.  Its mission is to bring education and clarity to the business benefits of diversity.
Higher Education Recruitment Consortium
Diversity is integral to institutional excellence. HERC understands the need to remove barriers to the recruitment, retention, and advancement of talented faculty and staff from historically excluded and underrepresented populations. HERC maintains a list of higher education and related publications, websites, associations, organizations, and professional societies that serve diverse constituents and publish diverse content.  
Human Rights Campaign
As the largest civil rights organization working to achieve equality for lesbian, gay, bisexual and transgender Americans, the Human Rights Campaign represents a force of more than 1.5 million members and supporters nationwide — all committed to making HRC's vision a reality.  Founded in 1980, HRC advocates on behalf of LGBT Americans, mobilizes grassroots actions in diverse communities, invests strategically to elect fair-minded individuals to office and educates the public about LGBT issues.


National Association for the Advancement of Colored People
The mission of the National Association for the Advancement of Colored People is to ensure the political, educational, social, and economic equality of rights of all persons and to eliminate race-based discrimination.  The vision of the National Association for the Advancement of Colored People is to ensure a society in which all individuals have equal rights without discrimination based on race.
 
Noah is a transgender male who will shift our understanding of gender.  During his TEDx Flour City Talk, "What's Left? Our Rights." he'll share his personal journey to help us empathize with how something so basic as identity can be challenged daily.  Also view his YouTube video, made while he was a student at Nazareth College.
 
The YWCA is dedicated to eliminating racism, empowering women and promoting peace, justice, freedom and dignity for all.  Throughout our history, the YWCA has been in the forefront of most major movements in the United States as a pioneer in race relations, labor union representation, and the empowerment of women.
Need information on a particular holiday found across the world? Want to find out when to celebrate?  The Earth Calendar is a non-profit website to which individuals submit information about the world's holidays and celebrations. 
I would like to see logins and resources for:
For a general list of frequently used logins, you can also visit our logins page.