About This Program
You're energized by fast-paced environments. You enjoy talking to people and learning from others. You're focused, organized, and self-motivated. Public relations may be the major for you.
Why Utica College
A pioneer in the field of public relations education, Utica College's Bachelor of Science program in Public Relations was established by nationally renowned educator Raymond Simon in 1950. Today the major offers highly personalized study, an exceptional faculty made up of seasoned industry professionals, many  opportunities for real-world learning, state-of-the-art facilities, and an optional concentration in sports communication.
Contact Information
(315) 792-3006
General Information
Utica Excellence, Utica Value
Public Relations at Utica
"After graduation, I quickly realized that my training at UC gave me the tools necessary to make an immediate impact in the agency business. I still find myself tapping the resources of our PR/J family, including faculty and fellow alumni."
Career Opportunities
Public relations is an exciting and expanding field due to expected growth in the industry. UC's public relations major offers prepares you for professional success in:
Corporate & Marketing Communications
Media Relations
Special Events Planning
Sports Communications
Corporate Social Responsibility
Community Relations
Proud Alumni
Graduates of the Public Relations major have taken leadership positions a some of the most prominent PR firms in the United States.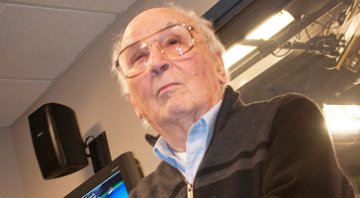 UC PR program founder, Professor Emeritus Raymond Simon, has been called "the father of public relations education."
Public Relations at Utica College
A Degree That Works
UC public relations alumni have taken leadership positions at:
Google
Ketchum
PR Newswire
Regent Broadcasting
Burson Marsteller
General Motors
AFLAC
Edelman Change
Office of the Governor of New York State