About This Program
You're fascinated by the inner workings of the criminal justice system. You want to learn how information from social media sites like Facebook and Twitter can help fight injustice and keep people safe. You're looking for a career in a fast-growing field that matters. Criminal Intelligence Analysis may be the major for you.
Why Utica College
One of Utica College's newest majors, Criminal Intelligence Analysis (CIA) involves the analysis and presentation of crime data with the intent of guiding decision-making and related public policy. Offered both on ground and online, the CIA bachelor's degree is designed to produce graduates qualified to work as crime analysts in intelligence analysis positions with local, state, regional, national, and international public and private agencies.
Contact Information
(315) 792-3006
General Information
Utica Excellence, Utica Value
Criminal Intelligence Analysis at Utica
Career Opportunities
Criminal Intelligence Analysis graduates are well-equipped for a variety of careers, including:

State & Local Law Enforcement
Air Force
Army
CIA
Essential roles
More than 25% of law enforcement agencies are supported by crime analysts.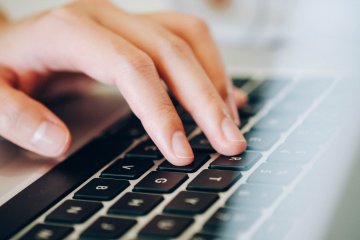 Options
The Criminal Intelligence Analysis program at Utica College is available both on campus and online.
What You'll Learn
This new program of study will help students obtain the necessary skills which include subject matter expertise, analytic methodologies, ethics, information handling and processing, communication/presentation of findings, critical thinking, computer literacy, and social media.
 
Successful graduates from this program will be able to:
Apply criminological theories to the explanation and prediction of past, present, and potential future criminal activity.
Gather, interpret, and analyze data using multiple collection platforms, including social media, and a variety of quantitative and qualitative approaches for tactical, strategic, operational, and administrative purposes.
Present findings and conclusions to law enforcement officials.
Critically evaluate defensive and offensive counterintelligence tactics for protecting information and intelligence.
Discuss relevant ethical and legal regulations pertaining to the use of information and intelligence in criminal justice contexts.
A Degree That Works
Careers in law enforcement at the local, state, and federal levels, such as the CIA, Army, and Air Force, are just a few of many career sites available upon graduation. Graduates may also pursue advanced study in fields such as public administration, criminal justice and criminology, management, and law.
Justice Studies at Utica College