Major in Management
Bachelor of Science Degree • School of Business and Justice Studies



Studying Management: The UC Advantage



U
tica College's
unique management program provides a comprehensive introduction to business, how it functions, and the crucial role it plays in our society and economy.
Part of UC's Business and Economics department, the management major offers integrated, hands-on learning in all aspects of business operations in the global marketplace, with emphasis on the role of technology.
Curriculum

The management major offers four concentrations:
GENERAL MANAGEMENT
HUMAN RESOURCES MANAGEMENT
MARKETING MANAGEMENT
RISK MANAGEMENT AND INSURANCE
PROGRAM FEATURES:
State-of-the-art trading room and market analysis software
Internships and other real-world learning opportunities
Issues of ethics and social responsibility, the global nature of business, and technological developments, as well as skills in interpersonal dynamics, research, and oral and written communication, are emphasized throughout the curriculum.
For specific program details, see
academic requirements >
Program Student Learning Goals
Career Outcomes

The management major prepares you for rewarding careers in:
Corporate management
Banking and finance
Public administration
…and other fields. Graduates of UC's management program have taken leadership positions at:
Bechtel National
Siemens Medical Solutions
Merrill Lynch
Bank of New York
Prudential
Smith Barney
Rubbermaid
Utica First Insurance
Heineken
Cadbury Schweppes PLC
Admissions Events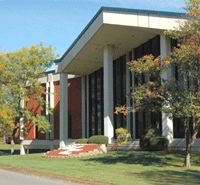 JOIN US ON CAMPUS:

EXPERIENCE UC

Meet students and faculty, tour campus, and join us for lunch.
Learn more / register


SATURDAY INFO SESSIONS
Q&A with staff followed by a campus tour.
Learn more / register
OPEN HOUSE
Learn more about programs, financial aid, student life, more.
Learn more / register
Upcoming events >
"There is no question that my careers at GE and Rubbermaid wouldn't have worked out without the foundation that UC gave me."
"I chose business as a major for the financial background it gave me. My UC degree gave me the opportunity to build my career at General Electric, where I spent 31 years, ending up as senior vice-president of corporate marketing and sales. I then went on to run Rubbermaid for six years and ended up as CEO. There is no question that the GE career and the Rubbermaid career wouldn't have worked out without the foundation that UC gave me."
Walter Williams '61
CEO (Retired)
Rubbermaid, Inc.
Wooster, OH
Full Quote
Share
|