Curtis to Lead UC's Economic Crime Institute
College Taps Experienced Professor, Lawyer
Written By Christine Leogrande
George Curtis has been named acting executive director of UC's Economic Crime Institute
---
Contact
cleogrande@utica.edu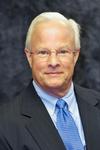 Utica, NY (03/07/2008)
- George Curtis, J.D., associate professor of criminal justice, has been named acting executive director of the college's Economic Crime Institute (ECI).
ECI, formed in 1988, provides resources, professional contacts, and internship opportunities for current students and graduates for their work in preventing, detecting, investigating and prosecuting economic and cyber crimes.
Curtis, former director of economic crime programs, developed the college's major in Cybersecurity and Information Assurance, as well as the fraud management portion of the curriculum for the MBA program in Economic Crime and Fraud Management. He has taught undergraduate courses on law of economic crime, cybercrime law and investigations, and constitutional law in the criminal process, as well as graduate courses on the legal concepts of criminal fraud and corporate criminal responsibility, and legal and investigative issues in fraud management. He has served as director of the executive master of science in Economic Crime Management. A former member of the American, New York, and Oneida County Bar Associations, Curtis has also served as president of the county bar association.
"I have always believed that Utica College's Economic Crime Institute is on the forefront of work being done in fraud investigation, prevention, and education. Knowing George Curtis the way I do, I'm confident that leading-edge thinking will continue to flow from there," said Martin Biegelman, director of the financial integrity unit at Microsoft and longtime ECI board member. "Nearly every major security threat we face today is linked to digital communications being used for economic or terror related crime. ECI's work is critical to meeting those threats, and under George's leadership, it will be more vital than ever," Biegelman said.
A graduate of Syracuse University and Brooklyn Law School, Curtis co-authored a college text on Proactive Security Administration, and has completed a manuscript on The Law: Of Cybercrimes and Their Investigations. He is a member of the Association of Certified Fraud Examiners and a life member of its Upstate New York Chapter, American Society for Industrial Security (ASIS) International and its economic crime council, and the Criminal Justice Educators Association of New York State. He developed an online Journal of Economic Crime and conducts research in the areas of law and cybercrime investigations.
About Utica College – Founded in 1946, Utica College is a comprehensive private institution that grants the Syracuse University baccalaureate degree and the Utica College master's and doctoral degrees. The College, located in central New York, approximately 90 miles west of Albany and 50 miles east of Syracuse, currently enrolls approximately 3,000 undergraduate and graduate students in 32 undergraduate majors, 26 minors, 13 master's and two doctoral degree programs.
# # #