Major in Psychology - Child Life
Bachelor of Science Degree • School of Health Professions
and Education
Psychology-Child Life Major

Faculty
Melodee K. Moltman, M.S.
Associate Professor of Psychology-Child Life
Phone: (315) 792-3098
Office: 203 Faculty Center
Biography
---

"My inspiration for being involved in child life happened as a clinician. I realized that I had found the perfect mix in Child Life. I was working in what I consider 'preventative mental health' when I was working with children and families learning to cope with chronic illness and disability."

- M. Moltman




Education
Certified Child Life Specialist

M.S. in Leadership in Early Childhood Hospitalized Children and Families


Wheelock College, Boston, MA, 1980.

B.S. in Psychology, Minors: Child Development/Sociology,


South Dakota State University,Brookings, S.D., 1974.
Research/Professional Accomplishment
One of my most exciting and rewarding professional accomplishments has been as consultant for the Kuwait Association for the Care of Children in Hospitals. During the Fall of 2003 I was teaching the Child Life curriculum at the University of Kuwait. In addition, I was asked to evaluate the curriculum and supervise the clinical work of students. Spending a semester teaching abroad was a life changing experience for me. I learned as much as I taught and I try to share that awareness with my students at UC today.
Teaching
My teaching focuses on children and families experiencing health care encounters and other stressful life events.


Four examples of such classes include:

PCL 474- Psychosocial Care of Hospitalized Children and Adolescents
PSY 366- Individuals with Disabilities
PSY 375- Death, Dying and Bereavement
PCL 374- The Helping Relationship
Publications and Presentations
Examples include:

Pumphrey, A., White, C., Moltman, M. (2007). Learning Our Way: Tracing the Path of Child Life Education. Child Life Council Bulletin, Vol. 23, 16-17.

Moltman, M., & Osman, W. (2006). What We Can Learn from Cultural Exchange: An Example from Kuwait. The Journal of the National Association of Hospital Play Staff, Registered Charity No 1042599, Issue 39, 19-23.

Moltman, M. (2000). "Does Your Hospital Embrace Diversity?" A book review of Anti-Bias Curriculum: Tools for Empowering Young Children, by L Derman-Sparks. Child Life Council Bulletin.

Conference Presentations and Workshops, etc.

Co-Presented, "Professional Issues in Child Life – The Balance" with Pam Auten, BS, CCLS at Child Life Council, Dallas, TX, May 2006.

Co-Presented a poster session titled, "Utica College Interdisciplinary Project (SITE) with Kirsten Immpecciatore at the Annual National Parks and Recreation conference in San Antonio, Texas, Oct. 2005.

Co-Presented, "Developing a Curriculum for Teaching Professionalism" with Pam Auten, BS, CCLS and Sarah MacDonald, BS, CCLS at Child Life Council, Nashville, TN, June 2005.

Co-Presented "Parent's Stories: Serving as Educational Resources and Healing Tools" with Lianna Frantis at the Florida Association of Child Life Professionals Conference, Orlando, FL, March 2005.


Child Life Video

Watch "Roar" Video
from St. Peter's University Child Life Program, submitted by Child Life Alumna Kristal Neal.

Child Life Online
In The News:
US NEWS: 7 FACTS ABOUT CHILD LIFE SPECIALISTS

View >


CHILD LIFE STORY ON NPR
Listen >
Organizations:
CHILD LIFE COUNCIL

www.childlife.org
NATIONAL ASSOCIATION OF HEALTH PLAY SPECIALISTS

www.nahps.org.uk


Tools:

Carefully researched tools for child life practitioners.
Innovative tool by Hope Lab.
Spotlight:


LIGHT SPINNER QUARTERLY

The Magazine for Child Life Specialists.
http://lightspinnerquarterly.org/

Admissions Events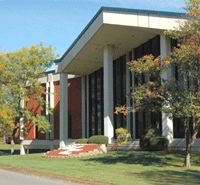 JOIN US ON CAMPUS:

EXPERIENCE UC

Meet students and faculty, tour campus, and join us for lunch.
Learn more / register


SATURDAY INFO SESSIONS
Q&A with staff followed by a campus tour.
Learn more / register
OPEN HOUSE
Learn more about programs, financial aid, student life, more.
Learn more / register
Upcoming events >
"I truly believe that I would not be where I am today without Utica College and the internship program."
"I truly believe that I would not be where I am today without Utica College and the internship program. While talking to my coworkers, I have realized that while I volunteered 560 hours, other people volunteered for 200-300 hours during their internship. This shows that the Child Life Program has to be the best! Everything that I have learned through the child life program has been applied to my everyday work hours from contact sheets to HIPPA forms and obtaining private information."
Mary Tomsia
Full Quote
Share
|