Major in Geoscience
Bachelor of Arts / Bachelor of Arts Degree • School of Arts and Sciences

Geoscience Major

WHY STUDY GEOSCIENCE AT UTICA?

Small Class Sizes

The Geology program at Utica College thrives on small upper level class sizes and students in these classes benefit in several ways. Classes are small so students actively participate in their learning and have abundant opportunities to interact with professors and other students. Our students usually form strong bonds with one another and work together to solve problems and complete projects assigned in class. Professors have time to work with individual students both in and out of class and it is common for students to find professors to ask questions or seek advice outside of class or office hours.


Independent Student Research

As part of the B.Sc. in Geology at Utica College, students complete a capstone project that may be an independent research, an internship, or completion of field camp, although some students elect to do more than one project.

Most students in our program elect to conduct independent research that typically occurs in their senior year, although some have started in their junior year and worked on more than one project. Research is generally related to work that our professors are actively engaged in but we can accommodate a student who has a particular interest. These projects typically culminate with presentations at professional meetings. This allows student to begin building their CV's for future graduate studies or entry to a professional field. Such projects allow students to show potential employers and graduate schools that they have mastered the skills needed to complete an independent project and have the discipline required to bring about its completion.

Research areas of the faculty at Utica College include climates studies using the sediment record of Adirondack Lakes, mountain building and structural geology in the Maine Appalachians, the Coast Ranges of the Pacific Northwest, Adirondack Mountains, as well as local studies of Central New York geology.


Field Experiences

Geology classes at Utica College are strongly infused with field experiences in the form of field trips during laboratories, or as larger weekend trips to Vermont and the Adirondacks. Also, our field experience to Oregon and New England is a multi-week trip during the summer. Field trips give students the opportunity to examine and learn to recognize rocks, landscapes, and surficial features related to mountain-building, mineralogical, hydrologic (streams, lakes, groundwater), glacial, and weathering processes.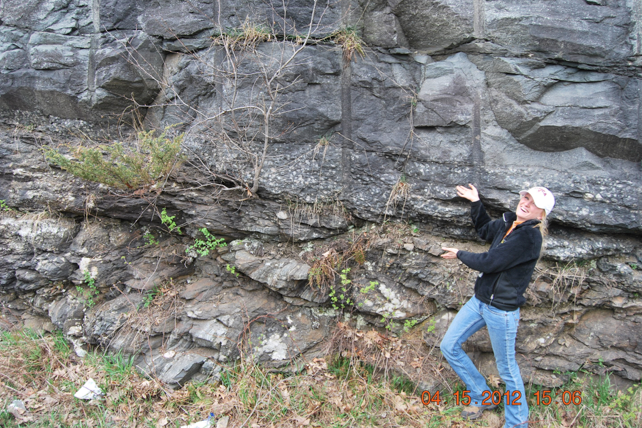 Internships

Some of our students have been selected to serve as interns at the Rogers Environmental Education Center in Sherburne, NY. The positions are summer paid positions and housing is provided by the Rogers Center. Interns typically facilitate environmental education programs for children, but also assist with mixed adult and kids programs such as canoe and kayak trips. They also have the opportunity to develop their own environmental education programs to be implemented at the center.

Field Camp

Finally, the department offers a field camp experience in Oregon, Washington State, and northern California, or in New England. In the Pacific Northwest, students visit a variety of volcanoes and learn about volcanic and plate tectonic processes first hand. This is a multi-week trip that combines camping, mountain-climbing (non-technical), sample collection, and geologic mapping in a spectacular landscape. We also visit the California and Oregon Coast to see coastal processes first-hand along with the Redwoods! Students may also elect to combine their field camp experience with an independent research project in the Big Craggies (Kalmiopsis Wilderness Area) of southwest Oregon.

The New England field camp combines a wide variety of experiences for students including a dinosaur trackway, examination of mountain-building processes in the northern Appalachians, coastal Maine excursions, field mapping, and trips to the North Maine Woods and Adirondack Mountains as well as field stops in the New Hampshire White Mountains and the Green Mountains of Vermont.