Major in English
English
Our Mission

English majors study the great heritage of the English-speaking peoples in a comprehensive and varied program that includes literature, the history and structure of the English language, and various aspects of writing. Students develop an understanding of the relationship between English and the diverse cultural traditions around the world through the study of ancient and modern foreign literatures in translation. They gain cultural understanding, communication skills, and experience in scholarship, and are therefore prepared to teach, do graduate work, or enter any occupation that requires critical thinking, good writing, and a broad perspective.
The Utica College English major is distinctive in the flexibility it offers students. The major is designed to provide a broad base of study in English language literature as well as an opportunity to learn about language and world literature. Students may then extend and deepen their experience with English studies by using their elective options to explore writing, literature, or language in more detail.
Admissions Events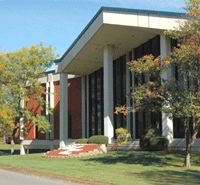 JOIN US ON CAMPUS:

EXPERIENCE UC

Meet students and faculty, tour campus, and join us for lunch.
Learn more / register


SATURDAY INFO SESSIONS
Q&A with staff followed by a campus tour.
Learn more / register
OPEN HOUSE
Learn more about programs, financial aid, student life, more.
Learn more / register
Upcoming events >


Careers in English

What can you do with an English degree?

View this diagram for some great options. Go >

"I learned that commas are like breaths of air; you only have so many."
"I learned that commas are like breaths of air; you only have so many."
Dana Smith '08
Share
|