Opportunity Programs


Peer Mentor Program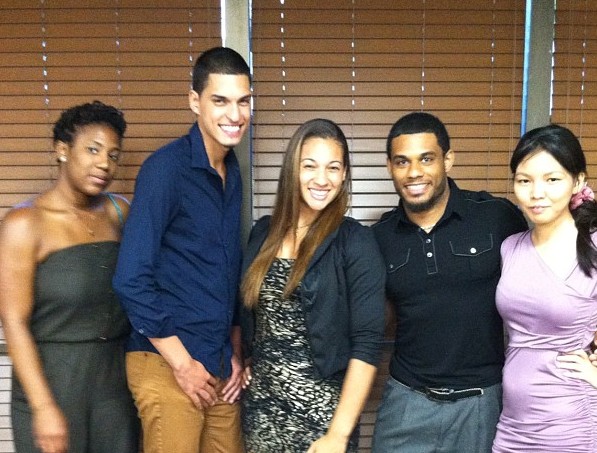 Purpose of Mentor Program:
Opportunity for freshmen to connect to an upperclassman
Show student "the ropes" of UC
Reassure them that someone knows where they are coming from
Help freshmen adjust/connect to UC
Requirements

The Peer Mentor Program will allow current Upper Class students the opportunity to work 1:1 or in small groups with freshmen students. Freshmen students will benefit from the experiences of the upper classmen. The mentors will have the opportunity to develop strong leadership skills while working towards their personal, academic and career goals. The Upperclassmen chosen for the program will be asked to share their knowledge and experiences with new students. Students will be matched up with mentors by major and/or region. The Mentors will be paid for their time. The mentors must complete an application to be considered for a position. Training for all selected Mentors will take place in April 2008. Any interested students should speak with their HEOP/CSTEP counselors for more information/applications.
Role of Mentor

The Peer Mentor will act as a guide and role model to first year students by introducing them to college life and program expectations. Peer Mentors will accomplish this by helping new students make connections to the college, coaching them through the many demands for their time and by providing information on campus services. Peer Mentor responsibilities include meeting weekly with assigned student (s), attend all scheduled group meetings/outings, provide personal and academic support, referring students at risk to the appropriate resources.
Peer Mentors will supply the Peer Mentor Program Coordinator with weekly time sheets signed by both the mentor and mentee (s). Mentors must also submit a written essay describing their experiences as a peer mentor.
Mentors will be paid an hourly rate of $7.25/hour for each mentee. Mentors will accrue their hours and be paid one lump sum at the end of each semester. The amount will be calculated from weekly timesheets submitted by the mentor and signed by both the mentor and mentee. This is not a work study position.
Role of Mentee
Freshmen students will work 1:1 or in small groups with their mentor. The mentee will be assigned a Peer Mentor to whom they must meet with once a week. The mentee responsibilities include meeting weekly with assigned mentor and attend all scheduled group meetings/outings.
At the completion of each semester mentees must complete an evaluation of their Peer Mentor Program experiance.
More information:

Activities Calendar >
Note:
If you would like to participate in the Peer Mentor program, contact Opportunity Programs.
Share
|