Current Students

Web resources for continuing education students
Vital links
For current program information, course catalogs, and other important information,
visit UC's continuing education home page >
Access general student resources, including forms, documents, schedules, and Web interfaces.
Go >

Answers

Get answers to your questions about:
Research help
Get one-on-one assistance, answers by email, or browse through our interactive research tutorial.
Go >
UC Bookstore
Get information about hours, sale items, or purchase books and accessories online.
Go >
Summer internships

Find out about internship opportunities in central New York via the Project ION (Internship Opportunities Now) Web site.
Go >

Questions?

---
Useful Links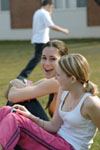 Click below for:
> The UC Daysheet
> Online fee payment
How do I ...

> Get my grades
> Use my UC e-mail
> Get my transcript
> Evaluate my courses