Research Companies
Career Services at UC
Research Companies

Public, Private, and Non-Profit Organizations

An important step in effective career planning is to conduct company research and become informed about the kinds of organizations that are out there. Comprehensive information is available on many public, private, and non-profit organizations. Collecting this information will be helpful in not only understanding those companies that reflect your career interests, but you may also find that your interests and options are more extensive than you think! To get you started with identifying companies that may serve as possible future internship sites or employers, use the links below.
Need another reason to join
LinkedIn
, the world's largest professional network? In addition to marketing yourself, connecting to individuals, searching for jobs, and joining groups like the
Alumni/Student Mentoring Program
, you can also conduct company research. Search by name, location, type, or company attributes and follow companies to stay up to date.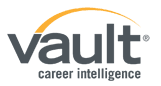 Vault's Career Intelligence
is a comprehensive career development tool that serves as an excellent starting place to research company and industry profiles, access advice articles, and even explore continuing education opportunities. Be sure to stop by Career Services' library and take a look at our collection of Vault guide books.
Bloomberg's Businessweek
provides an easy-to-use search engine to access both public and private company information on organizations around the world. Search by company name, stock symbol, geographic region, or even browse all companies alphabetically.
GuideStar's
directory of charities and non-profit organizations features information on 1.8 million organizations. Use this information as a springboard to get you started on learning even more about companies of interest.
Back
Share
|