Career Services
About us

Mission

The Office of Career Services endeavors to serve students, in partnership with alumni, employers, faculty, and staff, through the provision of the following services and resources: counseling, assessments, programming, outreach, and recruitment activities.

Students will develop self-awareness and actively engage in the career development process, empowering them to make informed career decisions and preparing them to achieve career goals.




Office Location and Contact Information



Office of Career Services
1600 Burrstone Road
206 Strebel Student Center
Utica, NY 13502

Phone: (315) 792-3087
Fax: (315) 792-3370
E-mail: careerservices@utica.edu
Twitter: @UCcareerservice
LinkedIn: Utica College Office of Career Services


Office Hours



(Fall and Spring)
Monday - Friday:
8:30 a.m. - 5:00 p.m.

(Summer)
Monday - Friday:
8:30 a.m. - 4:30 p.m.



Meet the Staff

Halina A. Lotyczewski
, M.S.W.
Director Career Services
Phone: (315) 792-3087
Office: 206 Strebel Student Center
Career Services
...More About Halina A. Lotyczewski
---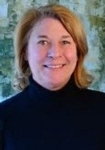 Linda T. Szczesniak
, A.A.S.
Administrative Assistant III
Phone: (315) 792-3087
Office: 206 Strebel Student Center
Career Services
...More About Linda T. Szczesniak
Share
|