Student Activities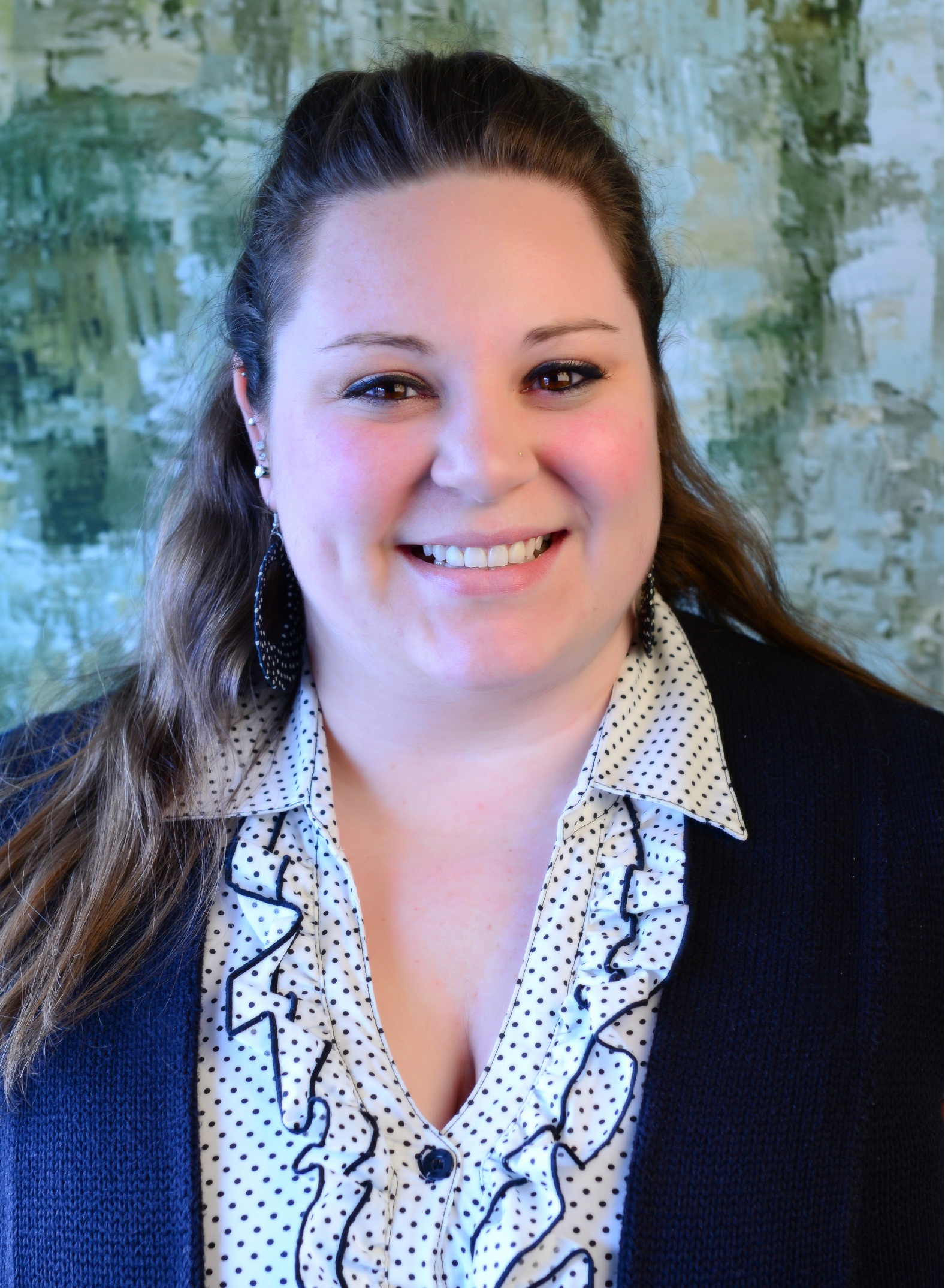 BETHANY VANBENSCHOTEN
Assistant Director of Student Activities
Bethany relocated to the area in 2011 after working as the Graduate Assistant in the Office of Student Activities at Syracuse University. She graduated from SU in May 2011 with a Master's degree in Higher Education and has a Bachelor's degree from Le Moyne College in Mathematics/Computer Sciences and Secondary/Special Education. She is very excited to continue to work in Student Activities as the staff advisor for the Utica College Programming Board and recently helped charter and is now the advisor for the Utica College Chapter of the National Society of Leadership and Success. Bethany's responsibilities also include leadership skill-building training and student organization policy training, and her research revolves around student leadership. She is a dedicated watcher of the Food Network, enjoys bowling and mini golf, likes to take road trips to beautiful places, and enjoys rearranging and decorating her home with her husband Jason, pug Lenny and cats Sammy and Ginny.
FRANCES LUCIA
Coordinator of Student Activities
for Events & Services
Fran joined the UC Family in the summer of 2004. If someone were to ask Fran about her UC experience, she would immediately smile and say that UC is her extended family. Having all of her daughters graduate from UC, Amie '05, Carrie '08, and Sarah '11, Fran feels that Utica College has given her daughters a solid foundation. Also, as the Greek Life Advisor, Fran takes great pride in working with the active Greek Organizations on campus. Fran is the recipient of many awards and certificates of appreciation, including Womyn's Resource Center Mentor of the year 2005-2006, Women In a New Direction Certificate of Appreciation 2005, SCT Certificate of Recognition 2006, Student Senate Outstanding Advisor 2008-2009, and Dean Robert Woods Student Life Award 2010. When Fran is not on the UC campus, she is enjoying family time with her daughters, her husband Ralph, and her beautiful grand-daughters, Juliet and Lia.
MONICA BROWN-HODKINSON '13
Administrative Assistant
Monica joined the Utica College family in March of 2008. Recently joining the Student Activities team, she is no stranger to Student Affairs. Prior to joining us, she was working with UC students in the Office of Residence Life. Monica was UC's first full time staff/full time student to complete her Bachelor's Degree in Health Studies/Human services. She has also recently completed studies for earning her Master's Degree in Liberal studies/Organizational Communication. She enjoys working with students, planning activities, and staying after hours on campus. She has advised up to six organizations on campus and she will tell you she loves every minute of it. Students on campus have named her "Momma Moe". Monica enjoys camping, entertaining family/friends, and NCIS marathons. Monica loves volunteering and fellowshipping with her local church, Redeemer. When she is away from Utica College she is fishing, cooking, and gardening. She lives for the four incredible men in her life, her three awesome boys (Alex "Gator", Terrel "Cookie", and Josiah "JoJo") and a patient understanding husband Kevin.
---
OFFICE OF STUDENT LIVING AND COLLEGE ENGAGEMENT
SafeZone Program:
The Gay Alliance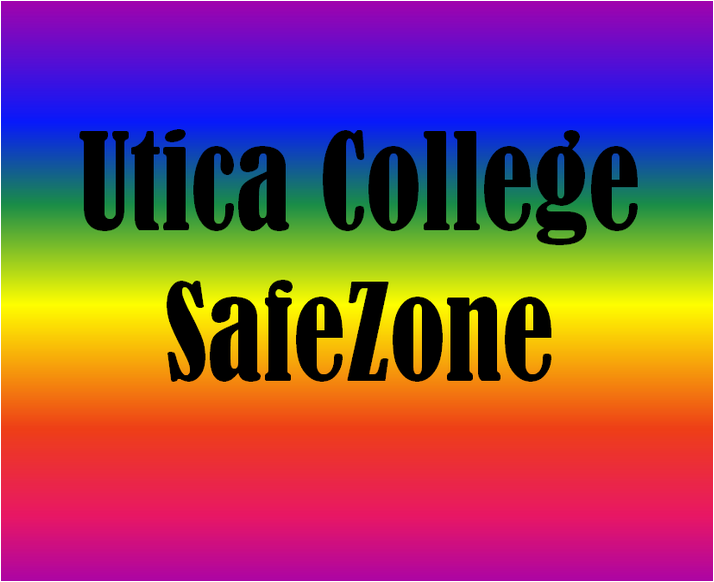 Adapted from www.GayAlliance.org
The SafeZone program was created to develop, enhance and maintain environments in workplaces, schools and other social settings that are culturally competent and supportive to LGBTQ (lesbian, gay, bisexual, transgender and queer/questioning) individuals, as well as straight, cisgender people who care about diversity, equality and inclusion.

What is a SafeZone?
A safe zone or a safe space is a place where all people feel welcome and safe. It may be a room, a car, or an entire college campus. The Gay Alliance SafeZone program aims to increase the awareness, knowledge, and skills for individuals and address the challenges that exist when one wants to advocate for their LGBTQ peers, family members, friends and co-workers. Creating safe zones or safe spaces is a proactive step that schools, agencies and corporations can take to create welcoming, inclusive spaces so that all people are empowered to reach their full potential.

Sponsored by the Diversity Committee
Contact Dean of Diversity and Student Development Alane Varga at avarga
@utica.edu
for more information or how to become SafeZone Certified