Student Activities
The History of the Herman Crown Fund


This fund was established by a generous gift from the Arie and Ida Crown Memorial in the early 1960's. The Arie and Ida Crown Memorial is a fund named in honor of the parents of Henry, Irving, Herman, and Edward Crown. Utica College applied for and originally received an amount of $10,000 from the memorial fund and has had it invested in stocks for more than 40 years, at one point the stocks were valued as high as $90,000, and currently are valued at about $26,000.

An article written by Gigi Mahon in 1975 documents the history of the Herman Crown Fund. It occurred to Colonel Henry Crown that college graduates did not know how to read a financial statement and thought that practical application was needed for students to gain an understanding of investing. Colonel Crown made donations to colleges from $4,000 to $10,000 in order to give the students a hands-on approach to investing. He illustrated a story to explain what he hoped would happen. In 1919 he gave a friend one share of stock in a company that he and his brothers founded. That share was valued at $20 at that time. In 1959 the company had merged, and that one share became 100 shares valued at $200,000. His hopes were that the schools would pick a winning stock and hold onto it. Since college students wouldn't take the approach of waiting 40 years to see the results of the investment, trading actively has been the approach used by most colleges.
---
OFFICE OF STUDENT LIVING AND COLLEGE ENGAGEMENT
SafeZone Program:
The Gay Alliance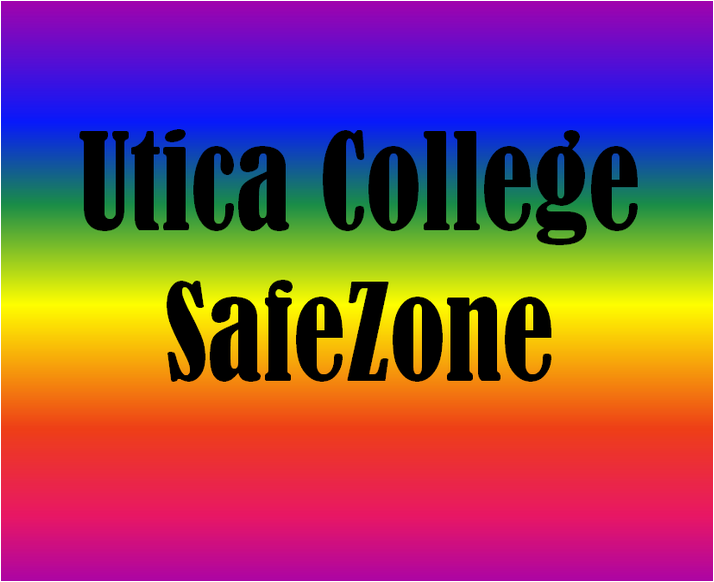 Adapted from www.GayAlliance.org
The SafeZone program was created to develop, enhance and maintain environments in workplaces, schools and other social settings that are culturally competent and supportive to LGBTQ (lesbian, gay, bisexual, transgender and queer/questioning) individuals, as well as straight, cisgender people who care about diversity, equality and inclusion.

What is a SafeZone?
A safe zone or a safe space is a place where all people feel welcome and safe. It may be a room, a car, or an entire college campus. The Gay Alliance SafeZone program aims to increase the awareness, knowledge, and skills for individuals and address the challenges that exist when one wants to advocate for their LGBTQ peers, family members, friends and co-workers. Creating safe zones or safe spaces is a proactive step that schools, agencies and corporations can take to create welcoming, inclusive spaces so that all people are empowered to reach their full potential.

Sponsored by the Diversity Committee
Contact Dean of Diversity and Student Development Alane Varga at avarga
@utica.edu
for more information or how to become SafeZone Certified