Student Activities
Utica College Accounting Society
The Utica College Accounting Society is a student professional organization whose goal is to build student understanding of the accounting profession, the opportunities it offers, and the responsibilities of becoming/being a member of a profession. Professional opportunities include career options as well as personal growth associated with career accomplishment. Professional responsibilities include personal ethical growth in understanding the responsibilities and benefits of serving clients, community, and society in a manner that conforms to the highest standards of ethical behavior. The Utica College Accounting Society seeks to achieve the above goals through several activities. These activities change over time as student interest and the number of interested students changes.
Among the activities that have been conducted in the past are
The Herman Crown Investment Fund, which manages a portfolio of common stock investments under the direction of the accounting faculty and a professional investment counselor;
Hosting guest speakers from business, industry, and public service organizations, particularly those who can provide information about opportunities in career development and public service;and
Field trips to business and industry to help students establish links between their college studies and career opportunities.
We welcome you to join our regular club meetings. Everybody is welcome, regardless of your major.


Upcoming events:

Stephen T. Surace, CPA, MBA is scheduled to speak to the Accounting Society on

Monday 3/22/10 at 4:00 PM in Bell Hall

. Mr. Stephen T. Surace is the Chief Financial Officer and Vice President of Adjusters International.
---
OFFICE OF STUDENT LIVING AND COLLEGE ENGAGEMENT
SafeZone Program:
The Gay Alliance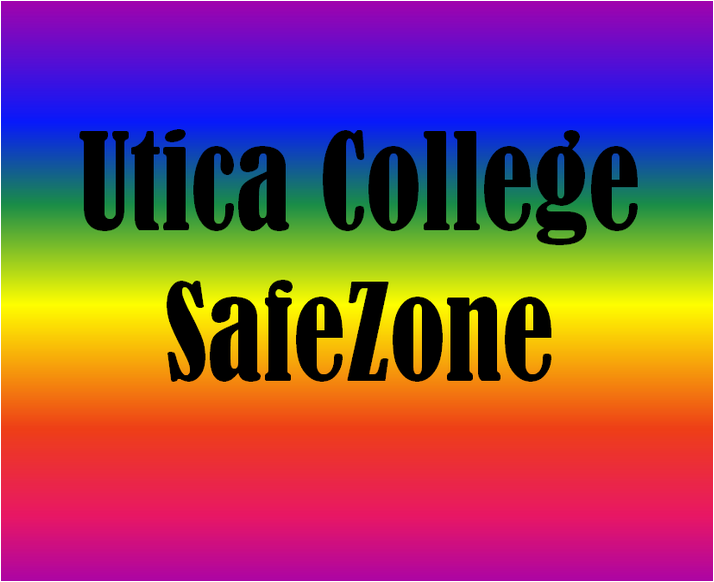 Adapted from www.GayAlliance.org
The SafeZone program was created to develop, enhance and maintain environments in workplaces, schools and other social settings that are culturally competent and supportive to LGBTQ (lesbian, gay, bisexual, transgender and queer/questioning) individuals, as well as straight, cisgender people who care about diversity, equality and inclusion.

What is a SafeZone?
A safe zone or a safe space is a place where all people feel welcome and safe. It may be a room, a car, or an entire college campus. The Gay Alliance SafeZone program aims to increase the awareness, knowledge, and skills for individuals and address the challenges that exist when one wants to advocate for their LGBTQ peers, family members, friends and co-workers. Creating safe zones or safe spaces is a proactive step that schools, agencies and corporations can take to create welcoming, inclusive spaces so that all people are empowered to reach their full potential.

Sponsored by the Diversity Committee
Contact Dean of Diversity and Student Development Alane Varga at avarga
@utica.edu
for more information or how to become SafeZone Certified