Assessment
Event Assessment
** An important last part of any event **
Discover if what was originally planned for event was carried out.

Determine if you met the goals you originally set for your program.

Gather valuable information to help others decide if the program should be repeated and provide help in planning similar programs in the future.
Three Types of Evaluation
1 ) Audience Evaluation (subjective)
Programs are planned for audiences so it is important to learn what they thought. This can be done through leaving cards on seats, having a table with evaluation forms, etc.
Questions to consider: (provide some sort of scale for audience to use)
How would you rate the event?

How would you rate the facility?

How would you rate the publicity for this program?

How would you rate the event overall?
You may also wish to learn about the demographics of the audience (class, major, residence) and inquire about your marketing plan (How did you hear about this program?).
2) Program Planner Evaluation (subjective)
Getting all of your own thoughts down about the difficulties and things that went well will help the next person planning a similar program and will help you evaluate your own skills.
Questions to consider:
What were the goals and the purpose of this program?

Were the goals met?

Was there a current need or interest in the program area?

Who was your target audience? Did you reach them?

Was the expense of the program and the planned publicity proportional to the amount of student interest and expected audience?

Was the publicity effective?

Were the committee members sufficiently enthusiastic about the program to be eager to work and promote it?

Was the timing of the program advantageous to its success?

Was there enough time to sufficiently publicize the program?

What were the financial risks?

How did the program compare to the budget (over, even, under)?

What could have been done differently?
3) Factual Evaluation (objective)
Find out how many people attended your program and how much money you actually spent. Compare these figures with your original program plan.
Program Evaluation Forms and data from other programs are available in the Student Activities Office.
Organizational Assessment
Organizational evaluation is an important part of the officer transition or goal setting process. Use the following outline to reflect on the performance of the organization as a whole over the past year.
Goals
Review the group's goals for the previous year.
What did we hope to accomplish?

How well did we meet each goal?

Which goals should be continued?

Which goals should be dropped?
Membership
Evaluate the number of members and their level of involvement.
Do we currently have just enough, too few, or too many members (in light of the group's goals)?

How effective are our membership recruitment efforts?

Are the members actively involved in the operation of the club (including decision making, planning, implementing, and evaluation)?

Are members enthusiastic about the group's activities and motivated to work towards the group's goals?

Were there adequate opportunities for members to get involved in responsible, meaningful ways?
Meetings
Reflect on the nature of the meetings (both executive board and general body).
Were they well attended?

Did they run too short or too long?

Were meetings run effectively and efficiently?

Was the frequency of meetings appropriate?

How can they be improved?
Organizational Operations
Evaluate the finances, structure, scheduling, etc.

Were the finances adequate for the group's activities?

Was the budget managed properly?

Do we have a committee structure? If yes, did it work? If no, is it needed?

Do we experience scheduling conflicts with other groups or activities?
Outreach Activities
Evaluate the quantity and quality of other members' participation in the organization and/or its activities.
Was our advisor involved just enough, too much, or too little?
---
Student Activities
Office Hours
SCHOOL YEAR HOURS
Monday - Friday

8:30am to 5:00pm

Saturday - Sunday

CLOSED
SUMMER HOURS
Monday - Friday

8:30am to 4:30pm

Saturday - Sunday

CLOSED

STREBEL STUDENT CENTER

24 hours, 7 days
SafeZone Program:
The Gay Alliance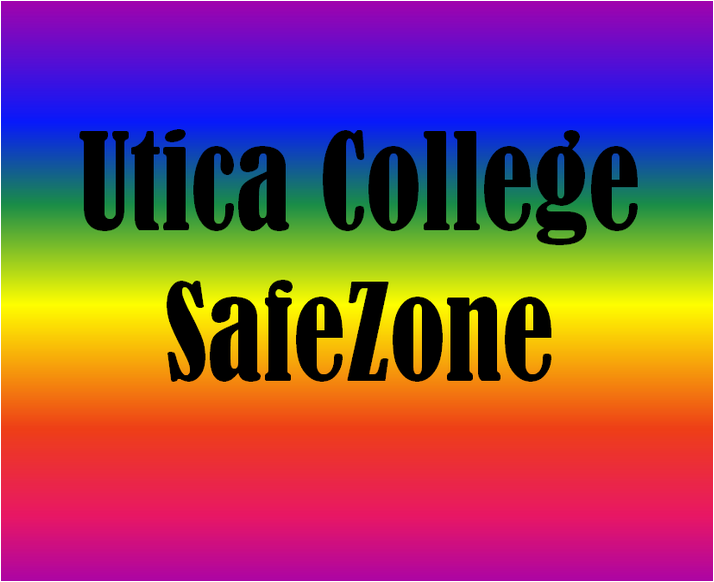 Adapted from www.GayAlliance.org
The SafeZone program was created to develop, enhance and maintain environments in workplaces, schools and other social settings that are culturally competent and supportive to LGBTQ (lesbian, gay, bisexual, transgender and queer/questioning) individuals, as well as straight, cisgender people who care about diversity, equality and inclusion.


What is a SafeZone?
A safe zone or a safe space is a place where all people feel welcome and safe. It may be a room, a car, or an entire college campus. The Gay Alliance SafeZone program aims to increase the awareness, knowledge, and skills for individuals and address the challenges that exist when one wants to advocate for their LGBTQ peers, family members, friends and co-workers. Creating safe zones or safe spaces is a proactive step that schools, agencies and corporations can take to create welcoming, inclusive spaces so that all people are empowered to reach their full potential.

Sponsored by the Diversity Committee
Contact Marissa Finch
mmfinch@utica.edu
or Fran Lucia
flucia@utica.edu
for more information or how to become SafeZone Certified
Student Activities Facebook