Here is my pick for the players to light up the World Cup this summer.
Neymar da Silva Santos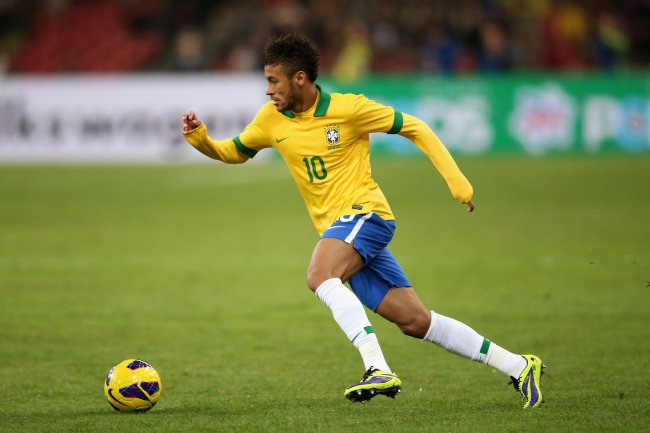 Brazil's darling, Neymar da Silva Santos has blossomed into one of the best players in the world. Backed by a soccer crazed nation, he's one player who can change any game with a moment of personal brilliance. Agile, fast, tricky and an excellent finisher he'll definitely be one to watch.
Cristiano Ronaldo
The Portuguese super star is coming off one of his best ever personal seasons. His goal scoring record speaks for itself, he has struck 49 goals in 44 goals for Real Madrid this season, more than a goal a game ratio. He also recently broke the Champions League record for goals in a single season and seems to just keep getting better and better. All rounded and incredibly athletic, Portugals' World Cup dreams rest on his broad shoulders.
Lionel Messi
Widely considered one of the best players to play the game- he has won virtually every personal and team accolade possible, save for one; the World Cup. He will be hungrier than ever now that his rival Ronaldo has eclipsed him in the last season. His slalom runs, incredible touch and lightning speed coupled with his unparalleled finishing ability have made him a force to reckon with.
Radmel Falcao
El Tigre is a clinical finisher and an absolute menace in the air. He is a prototypical striker and the mere sight of him will have defender's and goalkeepers shaking.
Yaya Toure
A criminally underrated soccer player who is currently Africa's finest. He pulled the strings in Manchester Cities midfield all season and is poised to lead them to another Premiership title. He is a strong, box-to-box midfielder that commands possession and dictates the tempo of the game. When on form he is a real treat to watch.