Professional Staff
---
UC NEWS
UC Hosts Virtual Open Houses in Cyber, Economic Crime, Health Care
Prospective Students Encouraged to Attend
Written By Victoria Lamanna '15, PR Intern
Learn more about UC's online offerings
---
Contact
cleogrande@utica.edu
Utica, NY (07/08/2014)
- This month, Utica College's online programs will host several virtual open houses for prospective students interested in the certifications and undergraduate and graduate degrees.
The informational webinars, hosted by each program's faculty, will focus on programs in the health care, fraud and economic crime prevention and cybersecurity fields. Attendees will have the opportunity to learn the ins and outs of each program, including its curriculum, faculty and academic expectations.
The open houses, which take place on specific weekdays in the evenings, will include a one-hour virtual tour of the program, as well as a 20-minute session for questions and answers.
Open houses are free and open to the public. To register for one of the webinars or to get more information, visit utica.edu/online or speak to a program manager by calling 866-295-3106.
About Utica College – Utica College, founded in 1946, is a comprehensive private institution offering bachelor's, master's, and doctoral degrees. The College, located in upstate central New York, approximately 90 miles west of Albany and 50 miles east of Syracuse, currently enrolls over 4,000 students in 36 undergraduate majors, 27 minors, 21 graduate, pre-professional and special programs.
---

WORKING @ UC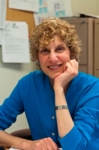 Camille Sciortino
Coordinator, Corporate & Foundation Partnerships