Professional Staff
---
UC NEWS
UC Presents Comedy Central Comedian
Kyle Cease to Perform at UC
Written By Victoria Lamanna '15, PR Intern
Show sponsored by UC Programming Board with funding from Student Senate
---
Contact
Christine Leogrande, cleogrande@utica.edu
Utica, NY (01/20/2014)
- On Saturday, Feb. 15, Utica College will welcome comedian Kyle Cease, who will headline UC's spring comedy concert. Presented by the UC Programming Board with funding from the UC Student Senate, the show will also feature upcoming comedian Russell Hicks as the opening act.
Since the start of his career, Cease has performed at more than 700 colleges across the country and has performed more than 200 sell-out shows. In 2009, Cease was named the number one comedian on Comedy Central and his special, "Comedy Central Presents Kyle Cease," was the most played special on the network in 2006. He has also appeared on more than a hundred television shows and movies, including "10 Things I Hate About You" where he played Bogey Lowenstein and "Not Another Teen Movie," where he played the "slow clapper."
The show is open to the public and will be held in the Harold T. Clark Jr. Athletic Center at 7 p.m. Tickets are $5 for bleacher seats and $10 for floor seats, and may be purchased at uticatickets.com. Bleacher seats are free for UC students presenting their college ID.
For more information about the concert, contact Bethany Piraino, assistant director of student activities, at (315) 792-3037.
About Utica College – Utica College, founded in 1946, is a comprehensive private institution offering bachelors, masters and doctoral degrees. The College, located in upstate central New York, approximately 90 miles west of Albany and 50 miles east of Syracuse, currently enrolls over 4,000 students in 36 undergraduate majors, 27 minors, 21 graduate programs and a number of pre-professional and special programs.
---

WORKING @ UC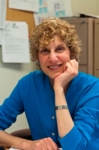 Camille Sciortino
Coordinator, Corporate & Foundation Partnerships