WHAT THE NORTHEAST CYBER FORENSICS CENTER OFFERS
The NCFC's fully functional crime laboratory offers cost-effective and high quality cyber forensics services for local, state and federal law enforcement, as well as corporate and private clients.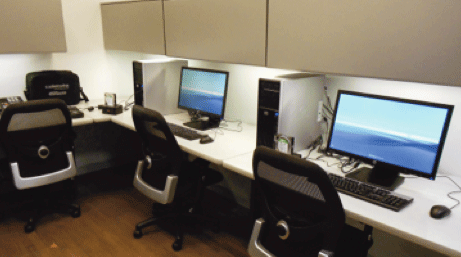 Core Capabilities
Computer Forensics
Cellular Phone Forensics
Data Recovery
Expert Witness Testimony
Data Sanitization
Application Penetration/Vulnerability Testing
AREAS OF SPECIALTY

Law Enforcement
Provides forensics services to federal, state and local law enforcement agencies in support of criminal investigations.
Private Digital Forensics Services
Provides businesses, organizations and private entities with professional, cost-effective cyber forensics services.
Research, Development, Testing, Evaluation
Formulates new tools, techniques and technologies through research, development, testing and evaluation.
Share
|