07/16/2015
UC Prof Edits Scholarly Journal on Gun Control
Philosophers Take On Heated Topic on Right to Bear Arms
Essays in Philosophy published by Pacific University
...More
07/06/2015
UC Congratulates US Women's Soccer Champs
World Cup Win Sign of Continuing Growth in Women's Sports
Captain predicts excitement will carry into season
...More
06/24/2015
UC Offers New MPS in Cyber Policy, Risk Analysis
Program Begins Online in August
New degree will prepare cyber professionals, managers to deal with policy-related changes in rapidly changing field
...More
06/18/2015
UC Prof to Publish Chapbook of Poetry
Richardson Book Coming This Fall
Chapbook titled "The Softest Part of a Woman is a Wound"
...More
06/04/2015
Young Scholars Top Proctor Class of 2015
Valedictorian, Salutatorian Credit Success to YSLPP
Proctor's top students are both Young Scholars
...More
06/02/2015
ECM MS Now Financial Crime, Compliance Management
New Name Better Describes Curriculum
ECM courses, mission remain the same
...More
05/18/2015
UC Among First to Offer Behavioral, Cognitive Suite of Programs
College Adds Animal Behavior, Neuroscience, Psychobiology Majors
New programs to begin this August
...More
05/14/2015
Commencement Ceremonies to be Streamed Online
Out-of-Town Family, Friends Can Watch Ceremonies Live
Those unable to attend ceremonies can watch them live.
...More
05/14/2015
UC to Honor Pioneer in Physical Therapy Education
Samuel B. Feitelberg to Receive Doctor of Science Honorary Degree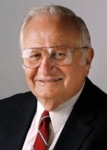 Feitelberg has long, distinguished career of education and service
...More
05/14/2015
Graduating Nurses to be Recognized at Pinning Ceremony
UC to Honor 39 New Nurses Saturday
Pinning ceremony upholds long-standing tradition
...More
Fast Facts
Founded in 1946, UC is a comprehensive institution that offers bachelor's, master's and doctoral degrees.
UC enrolls 2,881 full- and part-time undergraduate students, and 1,147 full- and part-time graduate students.
The College offers 36 undergraduate degrees in more than 60 areas of study.
The College offers 21 graduate programs, including master's degrees, doctoral programs, and graduate-level certificates. Options include:
business administration
cybersecurity - intelligence and forensics
economic crime management
education
health care administration
liberal studies
occupational therapy
physical therapy

Share
|